FlexiSPY Guide – All You Need to Know
You can always bet on people around you like children and employees to mess up. One way or another, people always find a way to do or get caught up in the wrong things.
For example, your child may not be attending classes or, your employee is heavily slacking at work. Such behaviors make spying on people close to us necessary.
By spying on their target devices and monitoring their cell phone activities, you can gain insight into what they say as well as what they do.
FlexiSPY has been receiving a lot of attention as the ultimate spy app of choice. Many believe it's one of the most powerful spy apps in the market, because of its wide array of features.
In this review, we are going to look at what makes FlexiSPY tick.
We have taken a deeper look at FlexiSPY's:
| | |
| --- | --- |
| Our rating | 8.1 / 10 |
| Compatibility | Android, iPhone, MacOS, Windows, iPad |
| Live Demo/Free Trial | Yes/10-day money back guarantee |
| Key Features | Call notifications, listening, and recording, remote photos, and videos, SIM card location tracking, SMS sending feature, screenshots, Windows 11 support |
| Jailbreak/rooting required | Yes |
| Link | Learn more here |
So, ready to find out if FlexiSPY is worth the hype? Let's dive in!
What is FlexiSPY?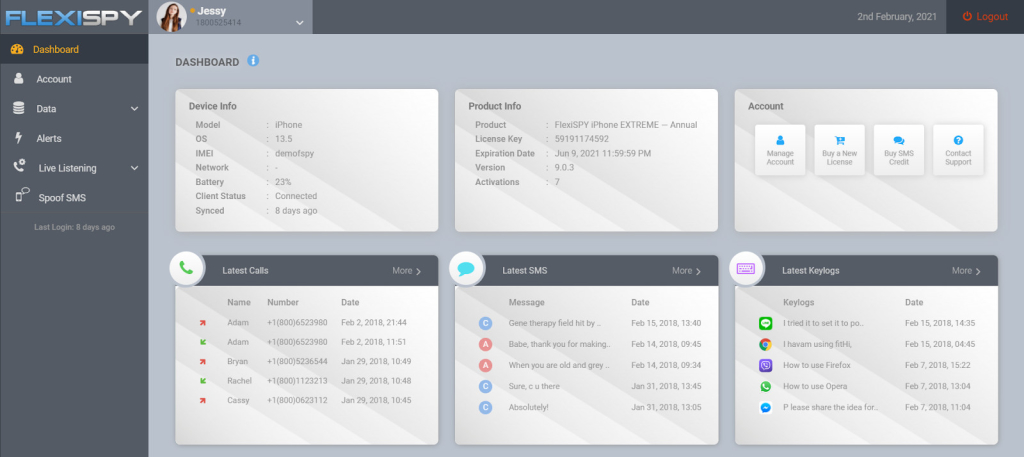 FlexiSPY is a 360-degree device monitor software for all Android and iOS devices as well as PCs or Macs. It's popularly used as a parental control or as an employee monitoring tool.
However, FlexiSPY will enable you to monitor almost everything that happens on a target device. You can see things such as a target's:
GPS location
Recorded VoIP calls
Messages on social media accounts like Snapchat and Facebook
Voice calls and live Android calls
FlexiSPY will then upload the data to their servers. Afterward, you can access the uploaded data conveniently from the dashboard.
How Does FlexiSPY Work?
FlexiSPY is meant to be your one-stop solution for child and employee monitoring needs. However, its use case is limited to your imagination, features, and legality.
Once you install this phone monitoring and control app, on your target device, it will operate in stealth mode without the user knowing.

It will track all possible device activities and upload all collected data to your dashboard. It is from here that you can view every data that's been tracked from the target device.
It's also worth mentioning that FlexiSPY does go out of its way to make things easy for its users. Installation, for instance, doesn't need to be a hassle.
FlexiSPY can send you a brand-new phone with the spy app already pre-installed. That means there'll be no download, no installation, and zero stress.
Free FlexiSPY Login Demo
FlexiSPY provides a free demo that gives you an insight into everything it has to offer. You will be able to get a clear idea of all the things you'll be able to track on the target cell phone after going through the demo account.
FlexiSPY Compatibility
FlexiSPY's compatibility is impressive compared to other spy apps we have tested. It supports a majority of devices and iOS versions across Android, iOS, and PC.
Beginning in February 2020, FlexiSPY achieved Full Support for SpyCall across all iPhones and Android models without the need for Root and jailbreak! Baller status right? We even brought back a retired Galaxy Note 4 running on Android 6.0 to test their claim out, and spoiler alert it works!!!
This is very important because we often give or buy children our older Android or iOS devices. Such a vast target device compatibility means no one is left out. You will keep your child safe no matter which device they are using.
It's worth mentioning that feature compatibility varies across devices. This means that while the feature may be offered by FlexiSPY, some devices may not support it. That's because some features are also platform-exclusive.
Below is a table showing the minimum OS versions that FlexiSPY currently supports:
| | |
| --- | --- |
| OS | Compatible Versions |
| Android | Android 4 – 11 |
| iOS | iOS 6.0 – 14.x |
| Windows | Windows 7 – 11 |
| Mac OS | Mavericks (10.9) – Big Sur (11) |
It's worth mentioning that feature compatibility varies across devices. This means that while the feature may be offered by FlexiSPY, some devices may not support it. That's because some features are also platform exclusive.
FlexiSPY Key Features
FlexiSPY is hands down one of the most feature-packed spy apps on the market. And it has everything a beginner or pro would need for their spying needs.
The spy app has well over 50+ features, which are activated depending on the subscription chosen across all platforms.
However, in this review, we'll take a look at these features:
Phone monitoring
Stealth mode
Listen to phone surroundings
Message monitoring
Social media monitoring
Location tracking
Media files
Keylogger
Call recording (including Android 12)
Remote services
Full Stealth Mode Operation
The whole idea of spying and remote monitoring is having access and insight without the target knowing you are there! This is why your remote monitoring app needs to have a "Stealth Mode".
FlexiSPY knows this too well and focused its attention on creating a full stealth app! By utilizing minimal resources to run, the FlexiSPY phone location tracker app can run completely invisible on the Target Phone.
I dug into the device monitoring tools to view app resource usage and FlexiSPY was running lean!!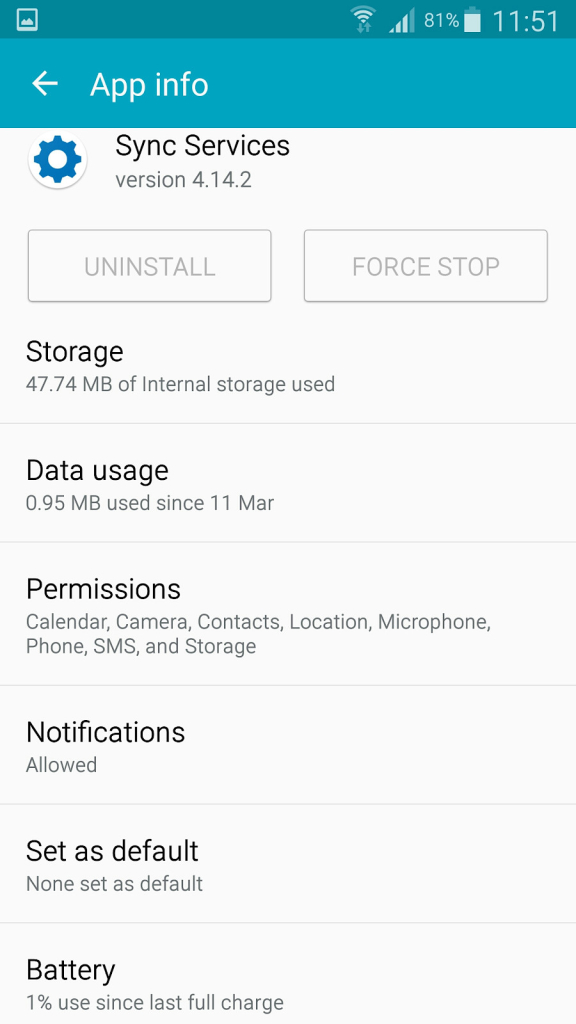 This ensures that your activities do not trigger the suspicion of the person being monitored. Running in a fully hidden mode means:
No FlexiSPY icon will appear on your child/employee's phone
FlexiSPY will vanish all traces of rooting or jailbreaking
The app installation will be hidden
FlexiSPY will not be visible on any app lists
After keying a license to finalize the installation, the user is prompted to hide the app icon on the app list. If they tap yes, the app icon will disappear from the app drawer and operate in full stealth mode.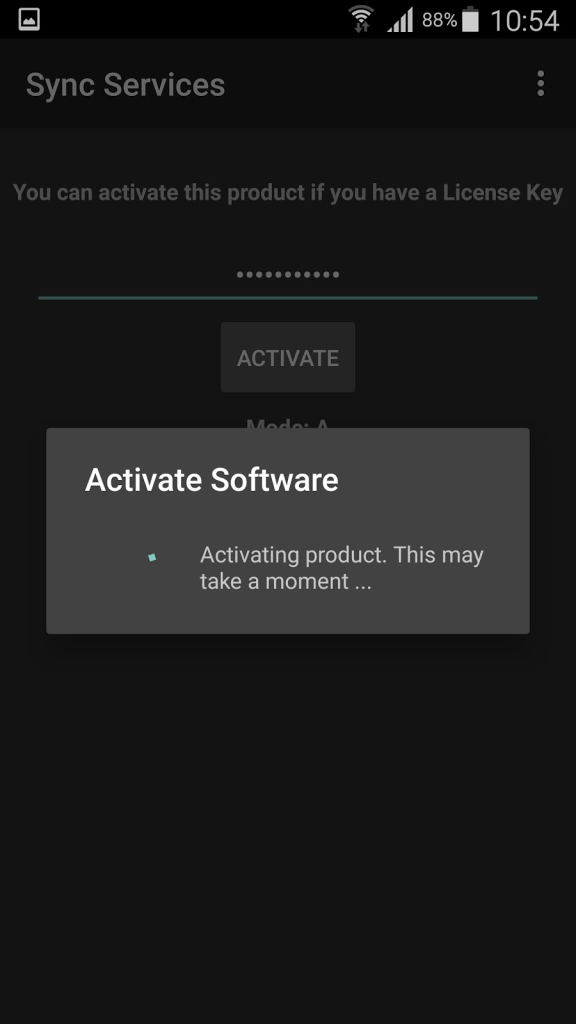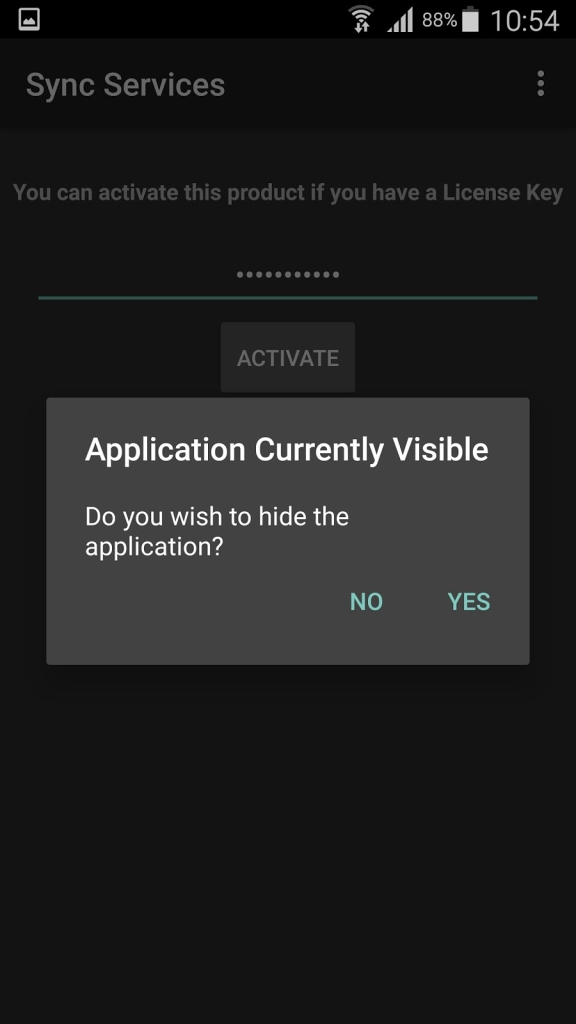 FlexiSPY's 'Full Stealth Mode is so great, that it is even used in law enforcement. FlexiSPY says their "law enforcement customers would choose to hide the icon to help catch a suspect." That is street cred right there!
24: The following takes place between 10:55 am and 10:56 am.
FlexiSPY (Sync Services): Now you see me, Now you don't!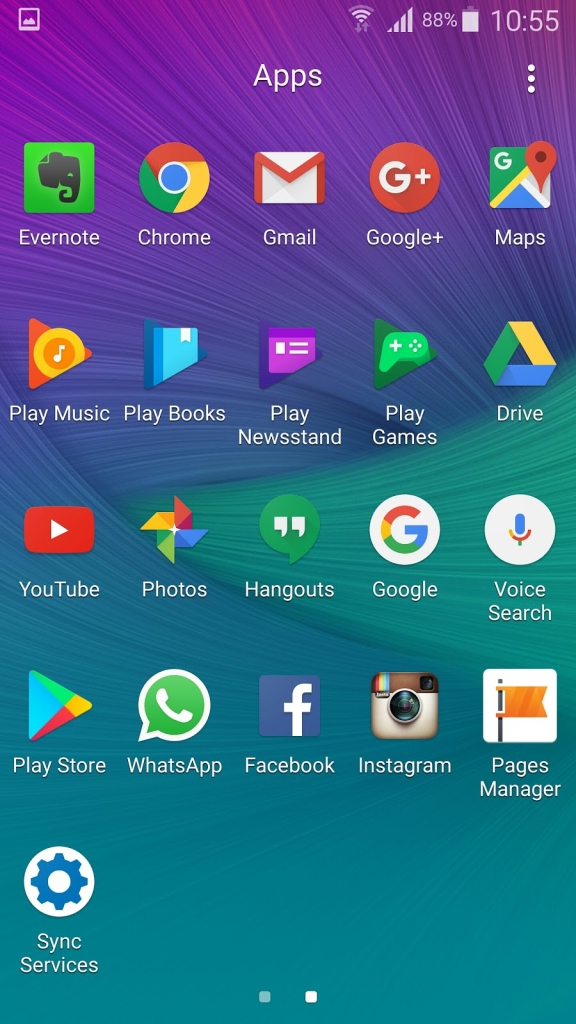 Spycall: Spy on a Phone's Surroundings
Spycall is a revolutionary spying and remote monitoring feature that allows you to listen in on the surroundings of the target device from your phone!
This is one of the benefits of having a powerful spy app like FlexiSPY. I suspect this feature has come from their use with commercial customers such as law enforcement.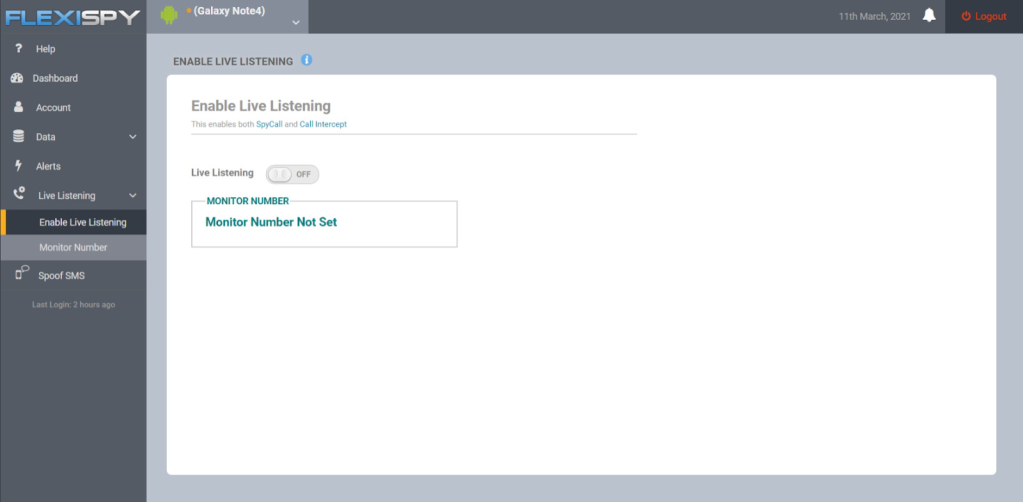 For you, you get to know whether your child is getting bullied at school or play, what your employees are saying about you, or what your spouse is up to, on that girls' or boys' night out!
Simply set the phone number to monitor inside your FlexiSPY online account and then call their phone when it is not in use. You will be patched in immediately and listen secretly without the target knowing.
Now there is one caveat: their phone must not be in use. While FlexiSPY will not show any signs of activity, if the phone is unlocked, they will know you were listening in on them. However, that's what the 'but dial' scapegoat comes in handy!
Call Monitoring
Even though many people prefer to message nowadays, calls are still a popular means of communication. And you can learn a lot from hearing one conversation.
First off, we should mention that FlexiSPY has several different modes of call monitoring. These modes span across the following features:
Call log
Call recording
VoIP
VoIP recording
Call Log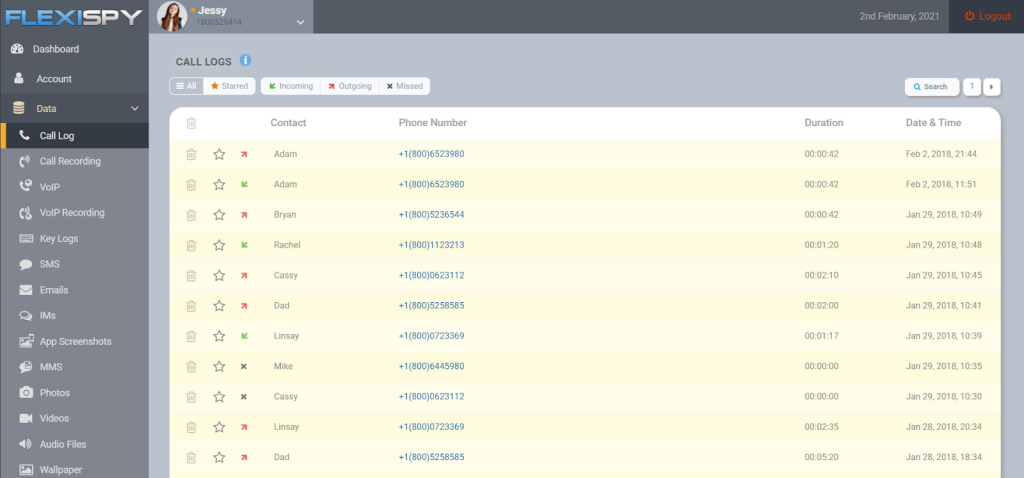 If you're only interested in finding details about a call, then the call log is what you need. FlexiSPY's call log lists all incoming and outgoing calls on the target device.
But apart from seeing the call direction, you can also view extra details such as the:
Contact's name
Phone number
Call duration
Timestamp
These details alone can help you draw lots of insight into who the target communicates with. For instance, long call durations immediately raise eyebrows.
Call Recording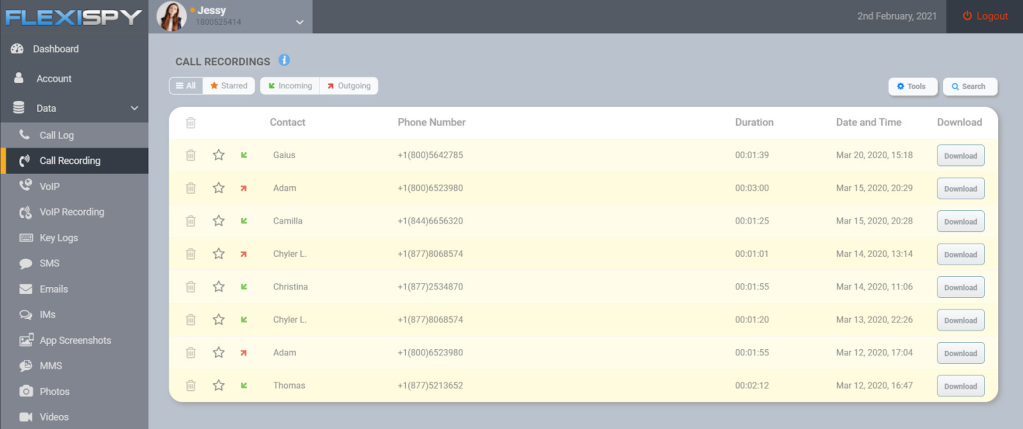 Things don't quite stop with FlexiSPY's call log feature. And that's because you can go ahead and listen in on the actual conversations yourself.
When enabled, FlexiSPY will record full-length phone calls and upload them along with a few other details:
Contact name
Phone number
Timestamp
Using this in conjunction with other FlexiSPY features gives you plenty of information about a target.
VoIP and VoIP Recording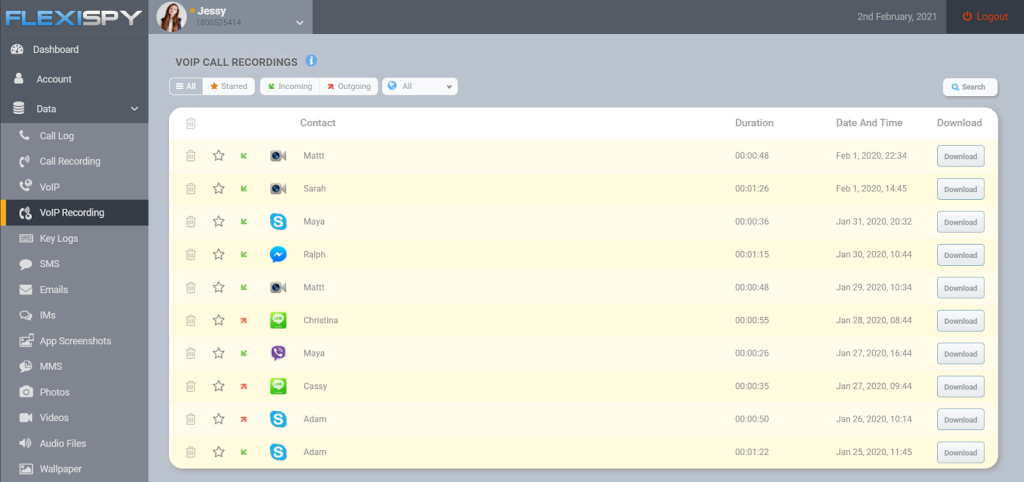 Voice over IP (VoIP) is not all that different from normal calls. Perhaps the only thing differentiating them is that VoIP requires an internet connection for relaying calls.
FlexiSPY is still well ahead in this department too. That's because it lets you see all VoIP calls from the target device. But the best part is that it can record conversations too.
As such, you can equally hear everything the target says on social apps such as Skype and Viber.

Worth mentioning also is that FlexiSPY makes it easy to filter through records. It comes with a search function that lets you search for specific keywords.
You can also specify the date range so that FlexiSPY only looks for that keyword within a certain period. This is quite handy if you have hundreds of calls to track.
Message Monitoring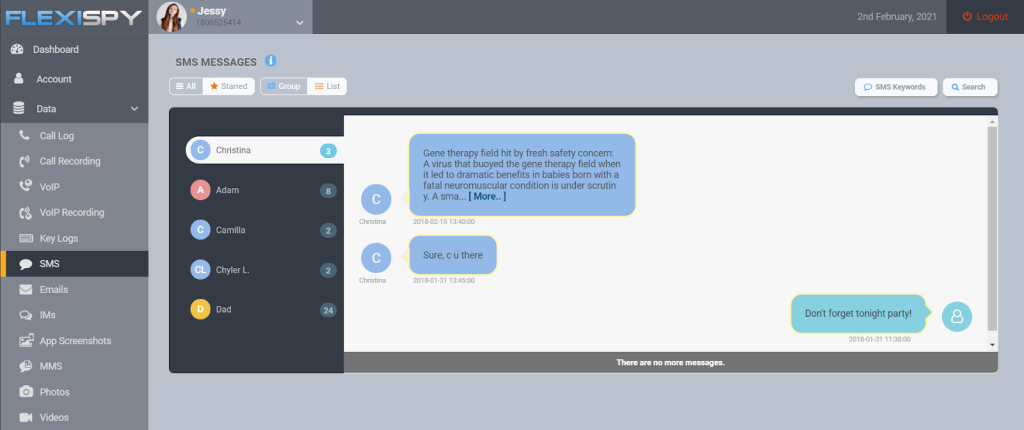 FlexiSPY's SMS tracker allows you to monitor and view all SMS and iMessage sent or received on the target device. This is true for deleted messages too.
As such, you can always get up-to-date messages from the target device. But that's not all. FlexiSPY also uses a conversation view for messages
This means it'll be fairly easy to locate and track messages from a particular conversation. Simply click on a conversation to reveal its messages.
In addition, the messages also have timestamps beside them. You'll therefore know exactly when a message was sent or received.
FlexiSPY has a few other related features, such as:
MMS messages tracking
Spoof messages
MMS Messages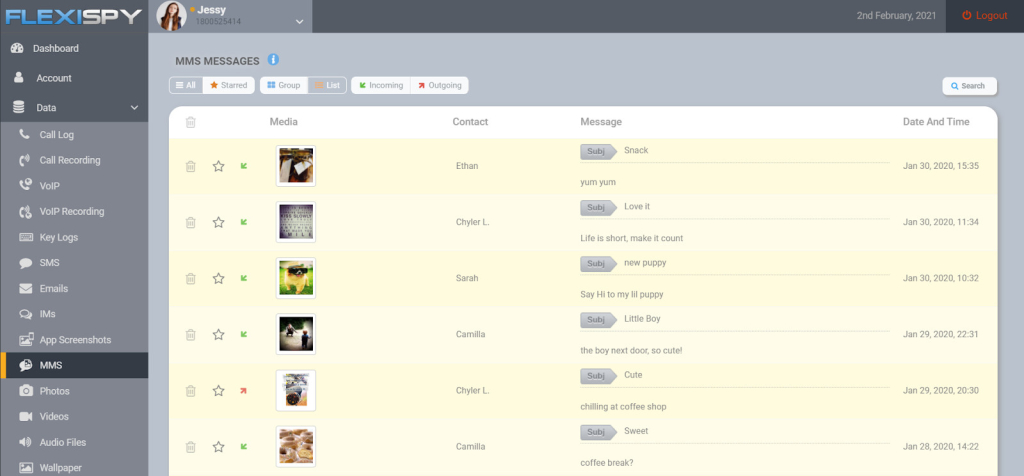 In case the target regularly sends MMS messages, FlexiSPY will let you see them too. And this can be quite helpful since it'll also reveal attached media.
You'll be able to see the subject and content of the message as well. Additionally, FlexiSPY's advanced search is also quite helpful here too.
That's because it makes it super easy to find messages based on a particular keyword.
Spoof Messages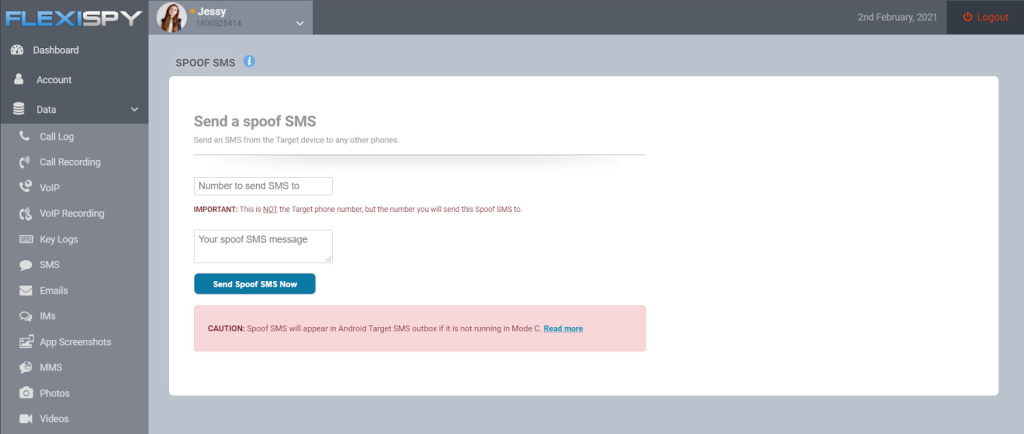 FlexiSPY's spoof messages take your control to the next level. The feature lets you send messages to another phone number as the target.
As such, you can easily tell off bullies who try to put down your child in school. Though it's a cool feature, you should be careful when using it.
That's because the sent message will still reside on the target device. Therefore, the target can still access it and this might raise their suspicion.
FlexiSPY's web portal is also state-of-the-art. It allows the user to view regular data updates as well as search conveniently.
They also have a powerful alert wizard that is programmable. It can send you notifications when certain keywords show up in an SMS.
Social Media Monitoring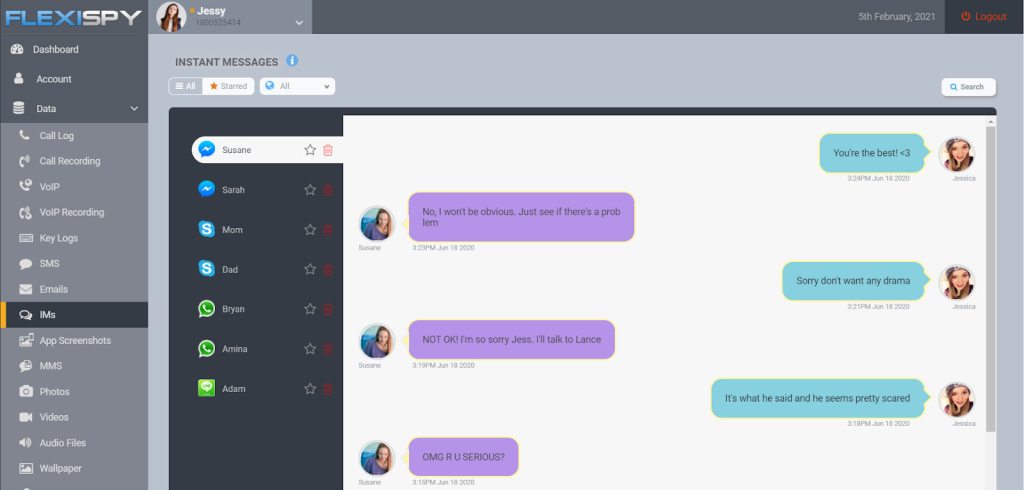 People generally spend lots of hours on social media platforms. And it's never too uncommon to come across scammers or sexual predators.
FlexiSPY's Instant Messages allow you to view all social media activities in one place. It uses a conversation view too which makes it easy to locate a message.
You can monitor all popular social media apps like Facebook, Instagram, and many others.
The search function also adds to the user experience. That's because it makes it easy to find a particular keyword across all social media conversations.
Location Tracking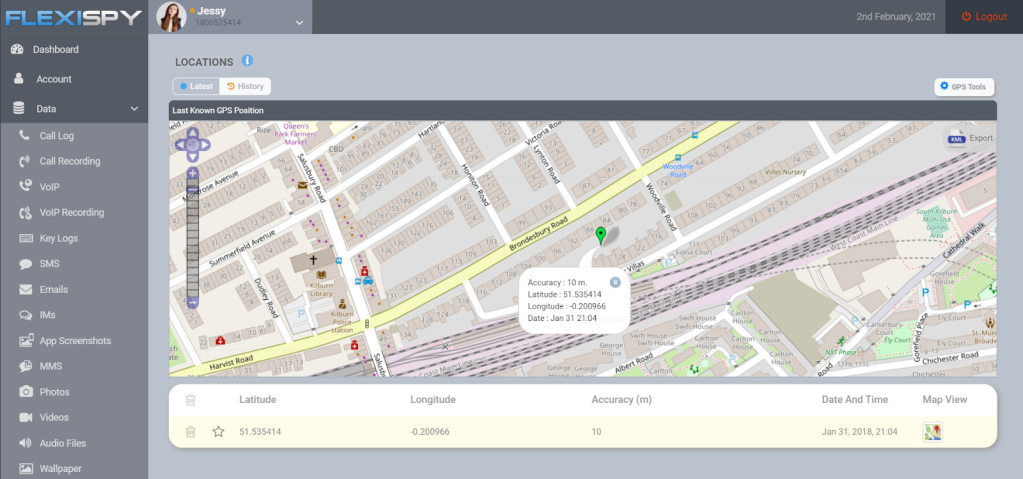 If you want to know whether your spouse is at their mom's like they said, or if your employee is at work, location tracking is the feature you need.
With FlexiSPY's location tracking feature, you can check the real-time location of the target device. FlexiSPY also keeps track of the target Android or iOS phone location history and saves it to your dashboard.
This feature is particularly important if you have a stubborn child who has not been attending classes. You can know if they are in school or not.
It is also great for keeping tabs on kids if they are out camping or at a sleepover. To be honest, its use case is only limited by your imagination or requirements!
FlexiSPY will not only let you see their current location but also a log of their past locations too. On clicking a point on the map, you'll also see extra data such as:
The location accuracy
Actual GPS coordinates (longitude & latitude)
Timestamp
The same data can also be viewed in the table right below the map. However, you'll also see a Google Map link in case you wish to see a location on Google Maps.
With its "animate" function, FlexiSPY allows the user to trace the exact route which is important when tracking. FlexiSPY also lets the user configure update intervals and track locations on-demand or automatically.
Geofencing and Alerts
Like many other Spy apps, FlexiSPY did not forget one of the most sought-after features – geofencing.
Ideally, geofences allow users to create virtual fences for the people being monitored. This is important if you want to ensure your child, or employee is within a trusted zone.
You can equally set up a forbidden zone where your child shouldn't enter. In case they do, FlexiSPY will notify you of their movements so that you can take action.
This will happen in FlexiSPY's Alert Wizard functionality which is responsible for handling all similar notifications.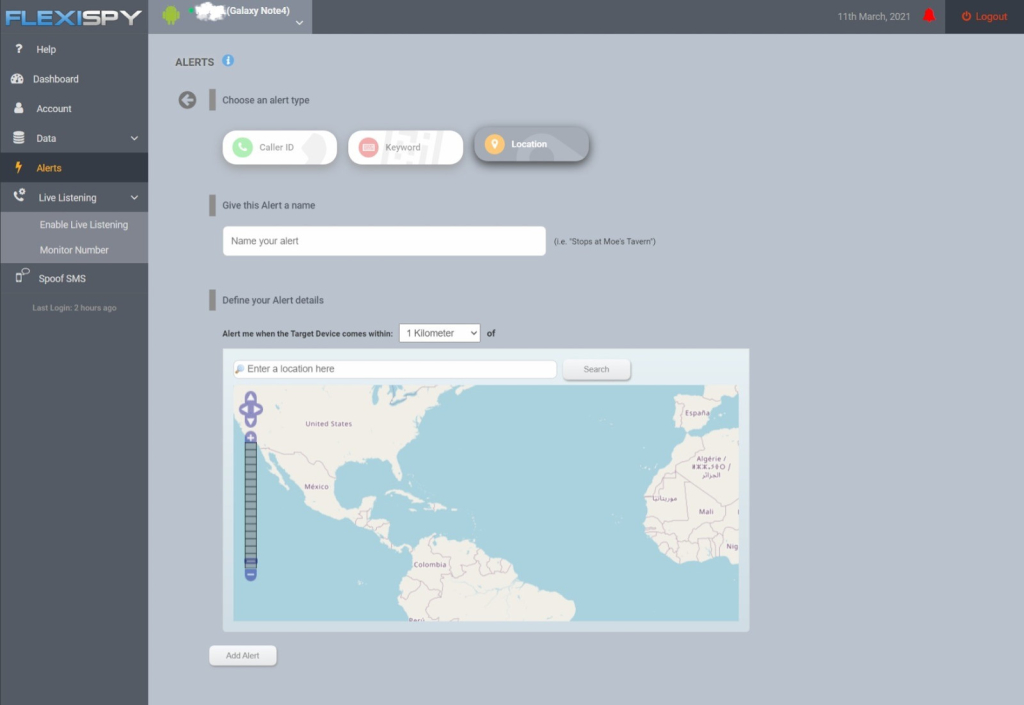 FlexiSPY is one of the few child monitoring and control apps that features geofencing and alerts.
When the target device gets out of this virtual fence, you will be notified. This is a great tool for parents and employers. For a parent, you can create a geofence around the school or neighborhood. You will then be alerted if your child is out of these locations.
Employers can also create virtual fences around work premises, or fieldwork areas. Alerts can be configured for when target devices leave and enter these zones. Say goodbye to lying employees and keep your children safe with FlexiSPY.
Media Files Tracking
Having access to media files on a target's device can give you a lot of insights too. For example, your kid's photos can tell you what they share with friends.
FlexiSPY gives you unrestricted access to all the media files on your child's device. This will include things like:
Photos
Videos
Audio Files
Ambient Recordings
Wallpapers
Photos and Wallpapers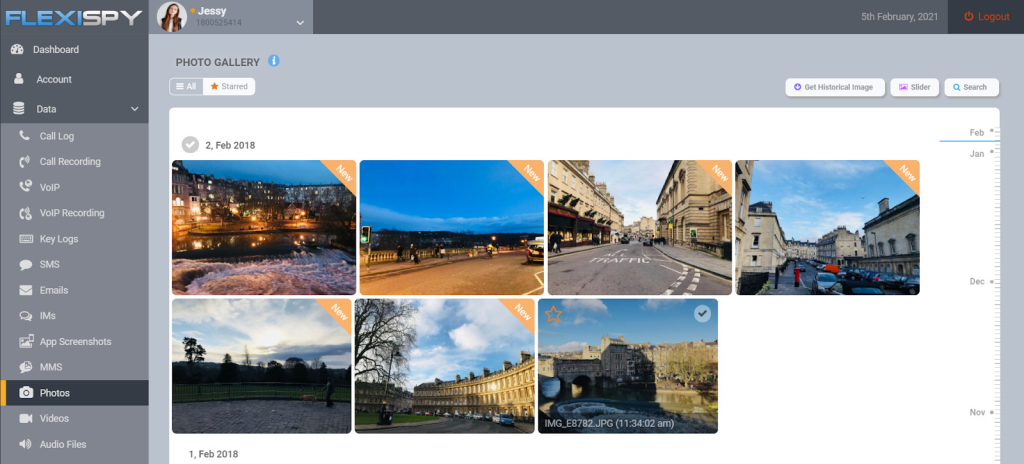 You can access all the pictures in the target's gallery. And you can also download these photos to your device for closer inspection via the web portal.
It's worth mentioning that only photos taken after FlexiSPY's installation will appear on the dashboard. However, you can still get historical images from the device too.
Simply click on "Get Historical Images" to instruct FlexiSPY to fetch older media files from the target device.
There are also a few ways you can arrange the images. Unlike other spy apps that simply list all images, FlexiSPY has a slider view as well.
This can let you view all images in a large resolution without having to click and zoom in on each. The same is true for viewing wallpapers from the device too.
Videos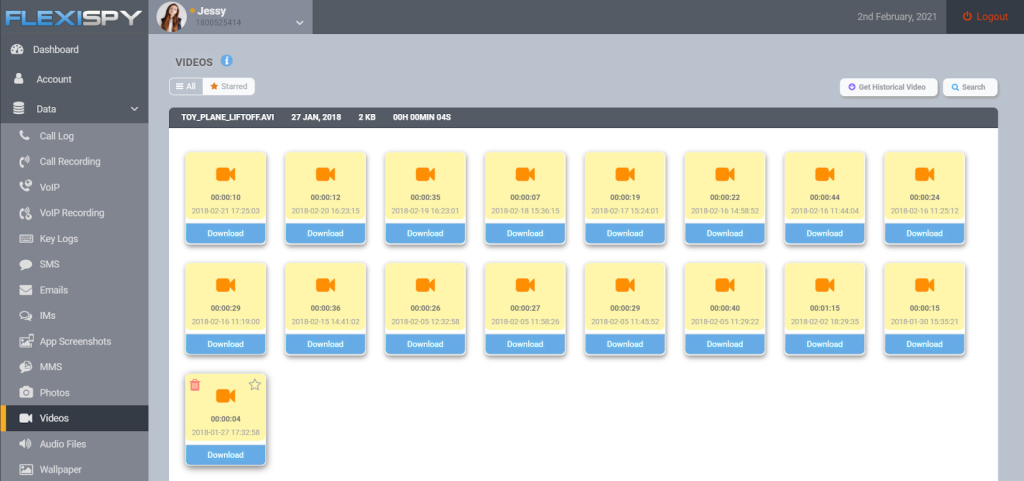 Most of the features that are present in the Photos section are also in the Videos section. You can pull historical videos from the device and even search for specifics.
However, there was one thing we didn't like about FlexiSPY when it came to videos. No thumbnails were provided for videos. This made it difficult to do a quick search.
One would have to first download a video to verify its contents. And we found this to be a little bit cumbersome especially if there are many videos on the device.
Ambient Recordings and Audio Files

One other feature that will take you by surprise is the ambient recordings. Ideally, FlexiSPY will collect and upload audio files to the server under the section "Audio Files".
There really isn't much you can do in the "Audio Files" section apart from getting historical audio. But things are a little different when you switch to ambient recordings.
Here, FlexiSPY will let you record ambient sounds around the target device. As such you can hear live audio from the target's current environment.
What's more, is that you can also schedule the exact time to begin recording. This can come in handy if you already know where the target will be at a particular time.
Keylogger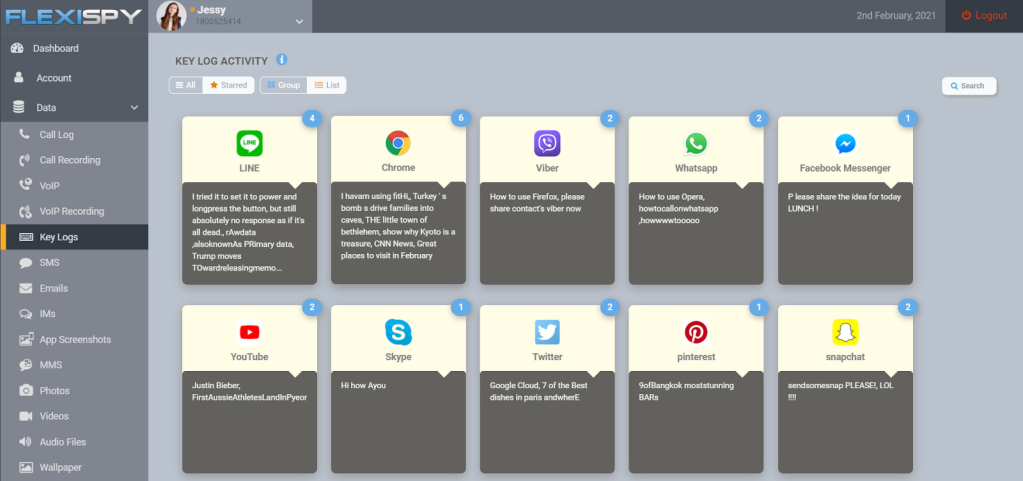 Children, loved ones, and employees have become smarter about their devices. They can hide things in places you normally would not find them.
This is where the key logger features from FlexiSPY come in. You will be able to know all the keystrokes made on the target device. But what does this really mean?
For starters, you can know typed passwords and retrace steps followed on the target device. As such, you'll also have direct access to the target's accounts.
Additionally, it is worth mentioning that FlexiSPY organizes key log data in a neat way. Under "Keylog Activity", you'll see a list of all apps that were monitored.
On clicking an individual app, FlexiSPY will show all recorded keystrokes as well as their timestamps. This will make it easy to pinpoint the actual time the target was using the app too.
Monitoring Installed Applications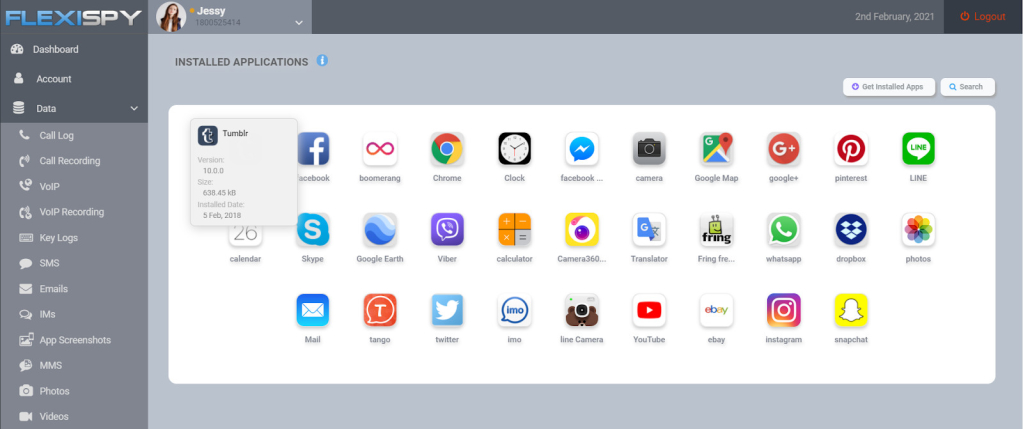 FlexiSPY has some rich information about installed applications. You'll be able to note things such as:
Installation date
App size
Version
Such info can come in handy if you're looking to perform unique actions on a specific app. For instance, under FlexiSPY's "App Screenshots", you'll be able to see the target's actual activities in the app.
Remote Services
Remote access is all about being able to command the target device from any location. This is one of the most powerful features a spy tool can have in our opinion.
FlexiSPY has gone out of its way to create an impressive remote management toolset. Some of the things it lets you do include:
Remotely deactivating the software
Remotely uninstalling the software
Remotely changing software features
Remotely restarting device
Remote upgrade
Remote photo and video taking
This is the most packed remote functionality we have seen on the spy apps we have covered. FlexiSPY will even let you stop the software from being uninstalled conveniently from your dashboard.
To send commands, FlexiSPY will let you purchase different text message volume packages, depending on your remote needs.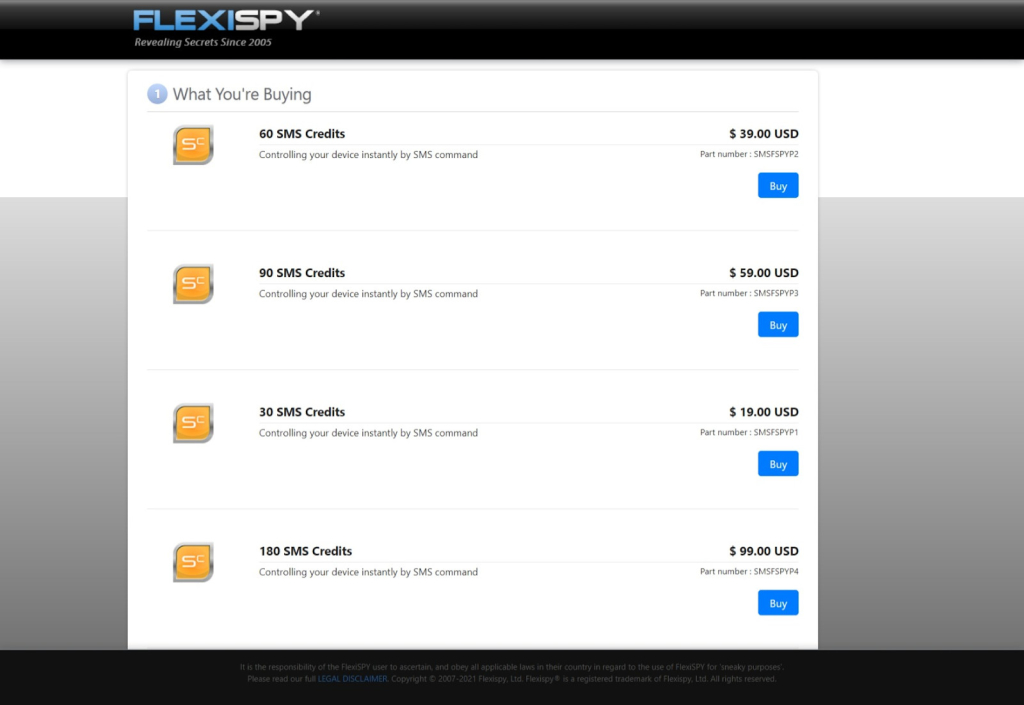 FlexiSPY offers some remote services as standard. However, some features will require premium subscriptions.
FlexiSPY Installation & Setup
Because of how feature-packed FlexiSPY is, rooting and jailbreaking is a requirements for both Android and iOS. Normally, this would be a turn-off, but wait!
FlexiSPY knew that this would be the case and they give you the opportunity to purchase their Installation Service as part of your FlexiSPY subscription.
This makes the art of spying a breeze. Also, it saves you all the headaches, and chances of things going wrong. However, basic features can work without rooting your Android device.
Installing FlexiSPY on Android Devices
To install FlexiSPY on the target Android device, you need to have a license. If you don't have an account, register for one on the FlexiSPY website by tapping on Buy Now> Select Package (in this case Android)

After Tapping on Buy Now, you will be directed to the Checkout Page. The Installation Service for mobile is added by default, You can remove and follow the guide if you don't mind installing FlexiSPY on the target device.
Add Email Address and Password. You will use these to log into the Dashboard. Choose your preferred payment method and Tap on Place Order.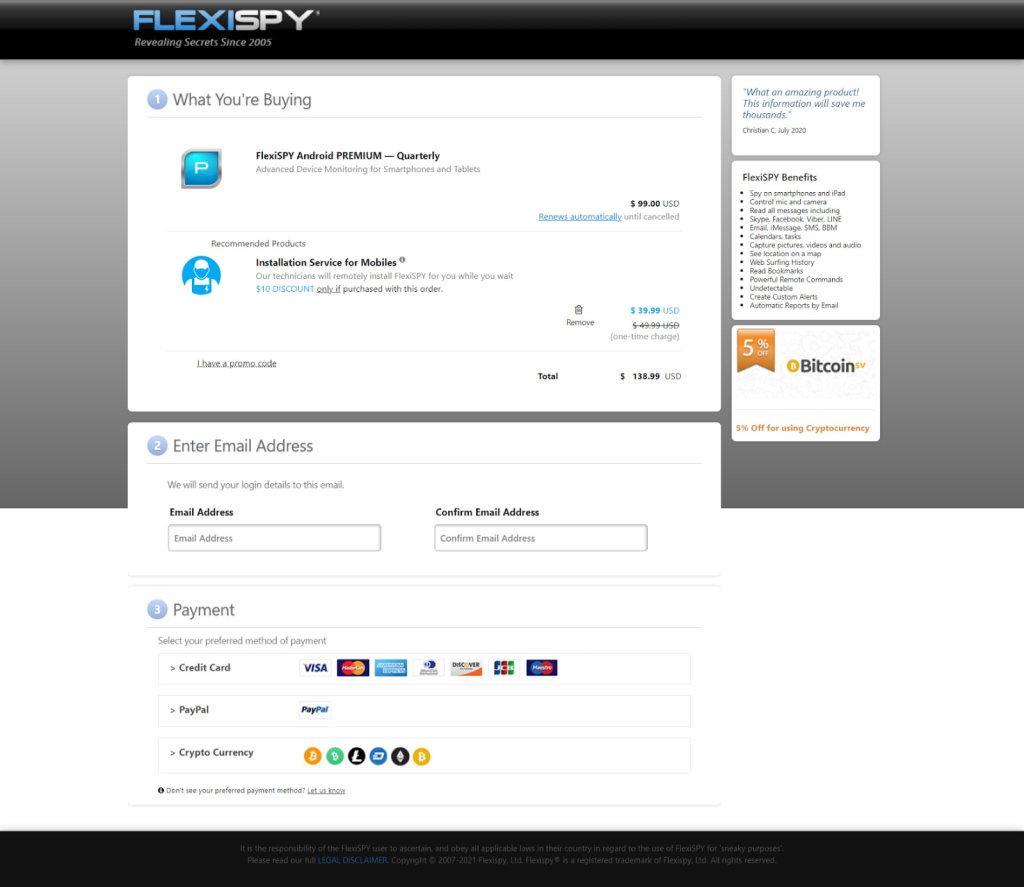 Step 1: To set up the Android phone, proceed to your dashboard by clicking this link, or the one sent to your email. You will arrive at the login screen. Enter your username and password and press Login.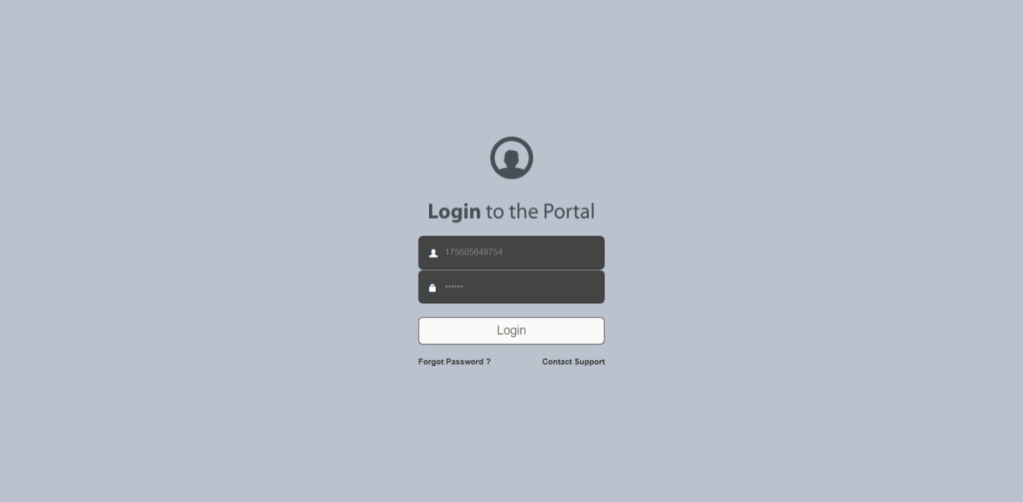 Step 2: Choose whether to use the purchased install service or perform a manual install. We chose manual install because we did not buy the install service.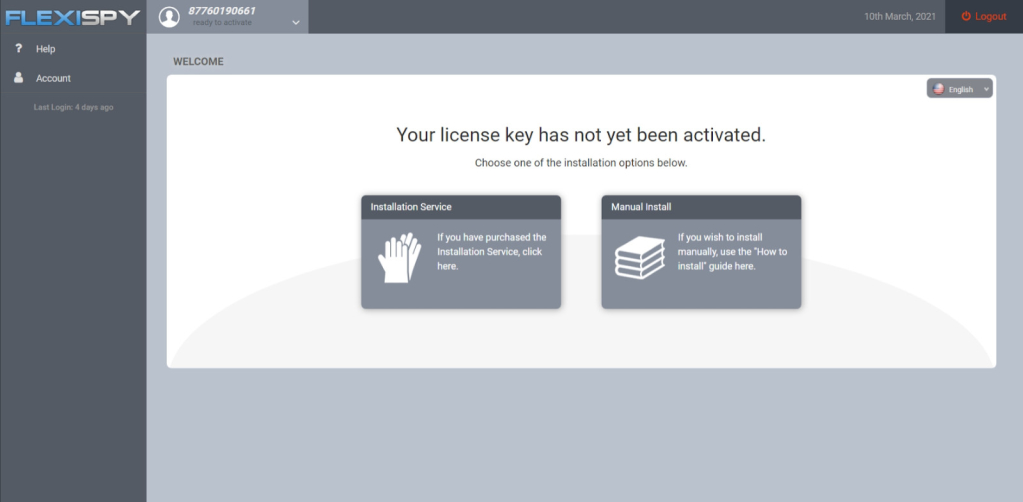 Step 4: Choose the device you want to set up by tapping on the correct option for your target device.
Step 5: You will be redirected to another page to choose your Android device manufacturer.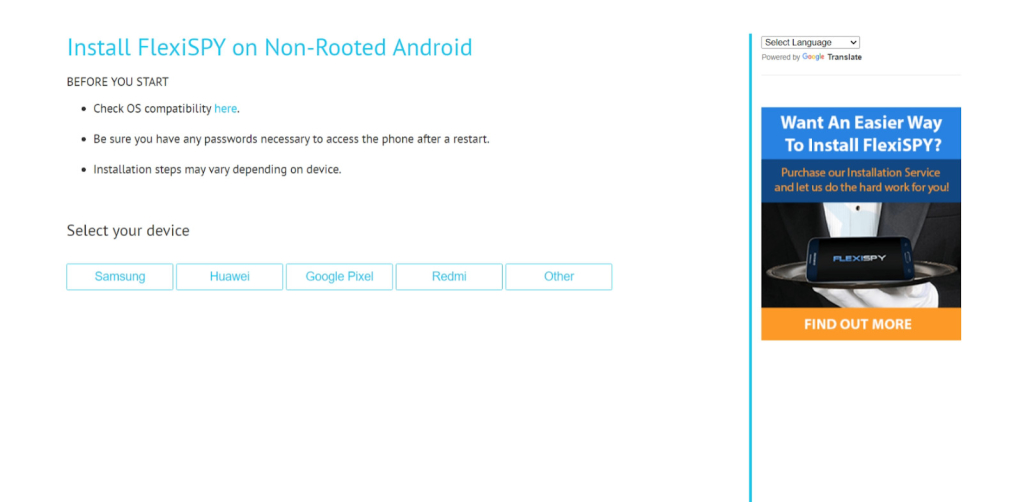 Step 6: After selecting your device manufacturer, follow the 11 main steps as well as the two optional steps you'll find below.
Step 4: Downloading FlexiSPY app onto the target device
Tap on the Internet (any web browser will do)> Type https://djp.bz/ and search or tap on Enter. Tap on "I am a customer and I have a license code" and proceed to Tap on View all software. Tap on the correct icon to start the download> Tap on the file to begin the installation.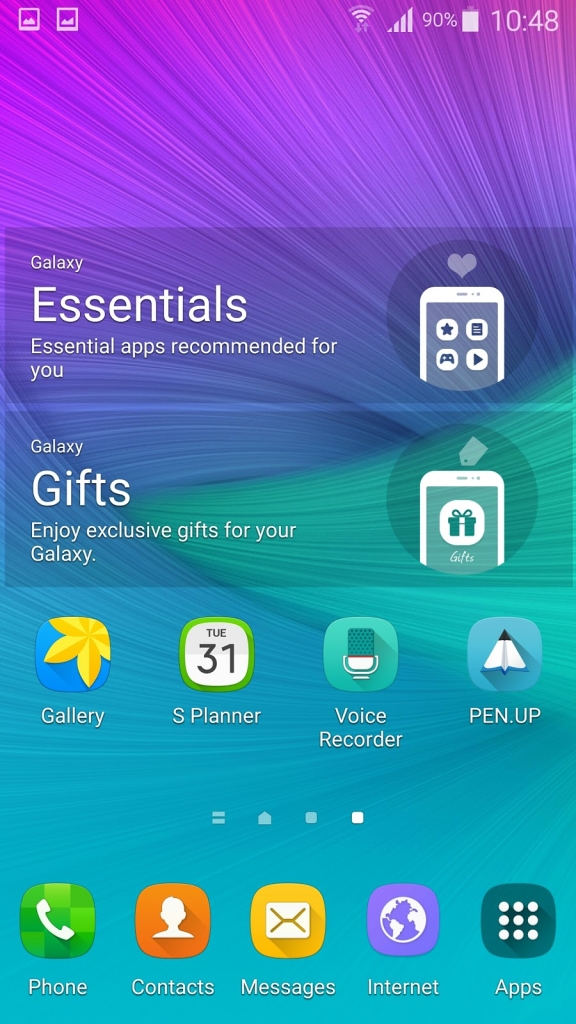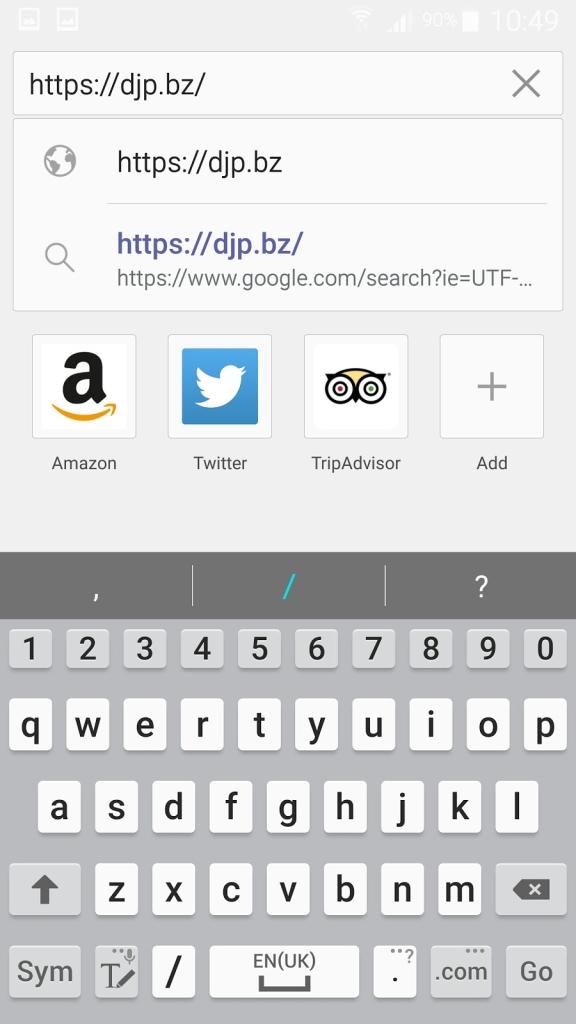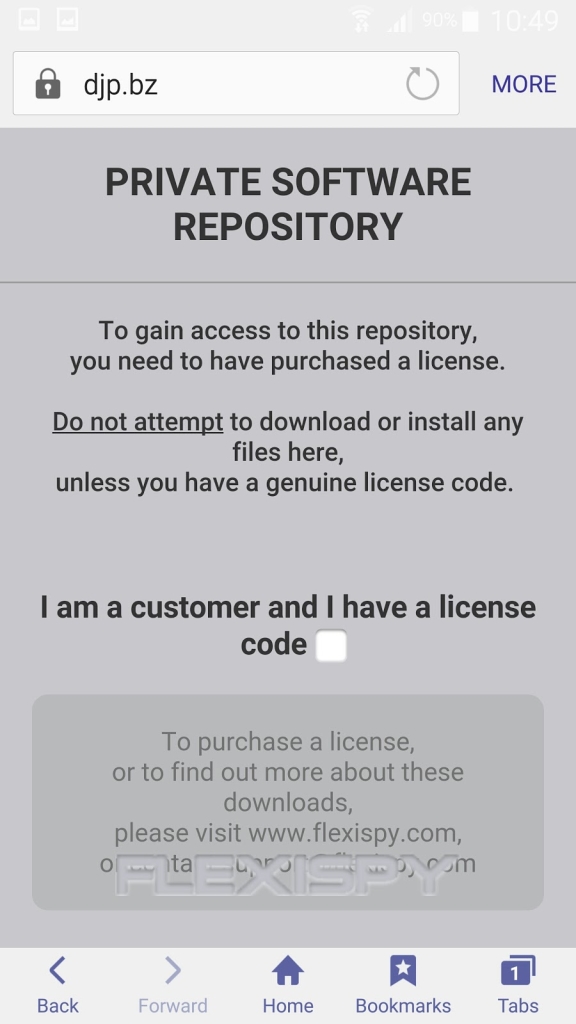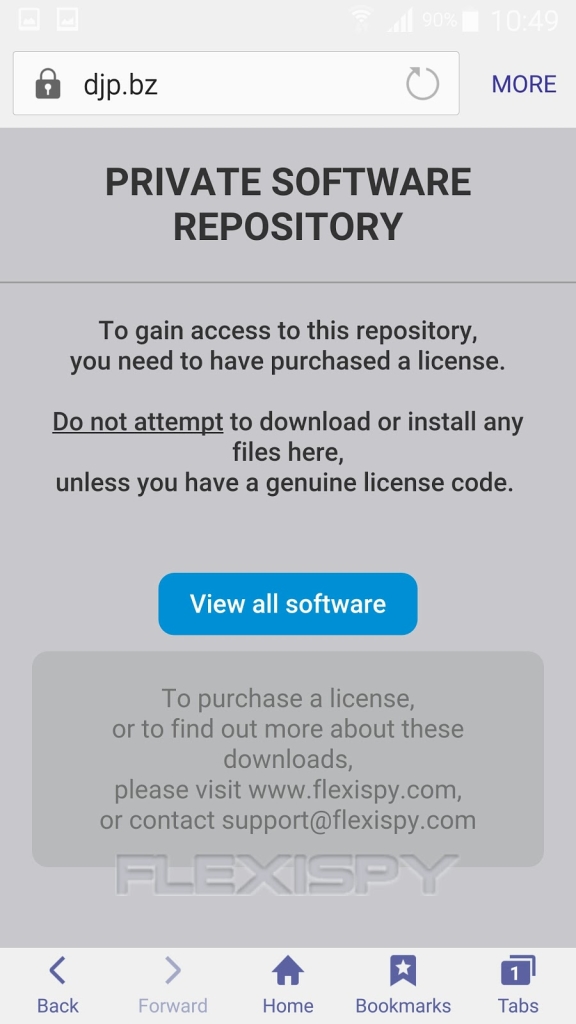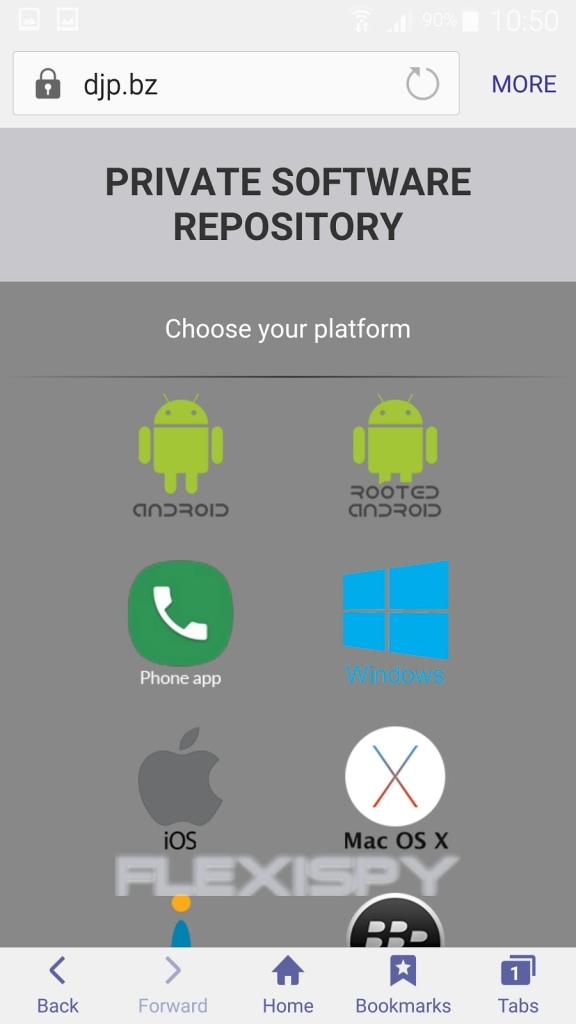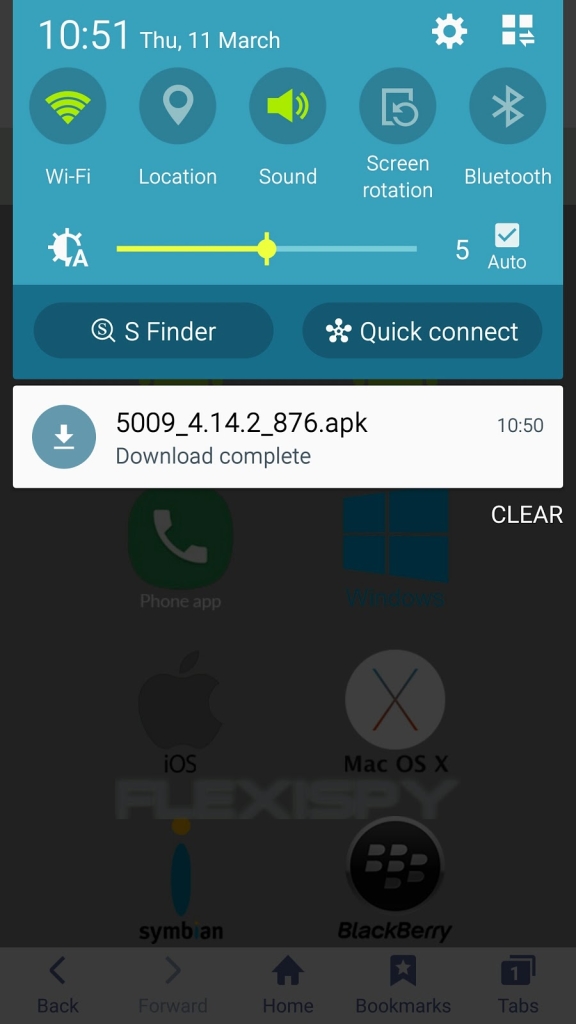 Step 5: Installing the FlexiSPY app onto the target device
Tap the download file>Tap Install > Tap Open when the option appears.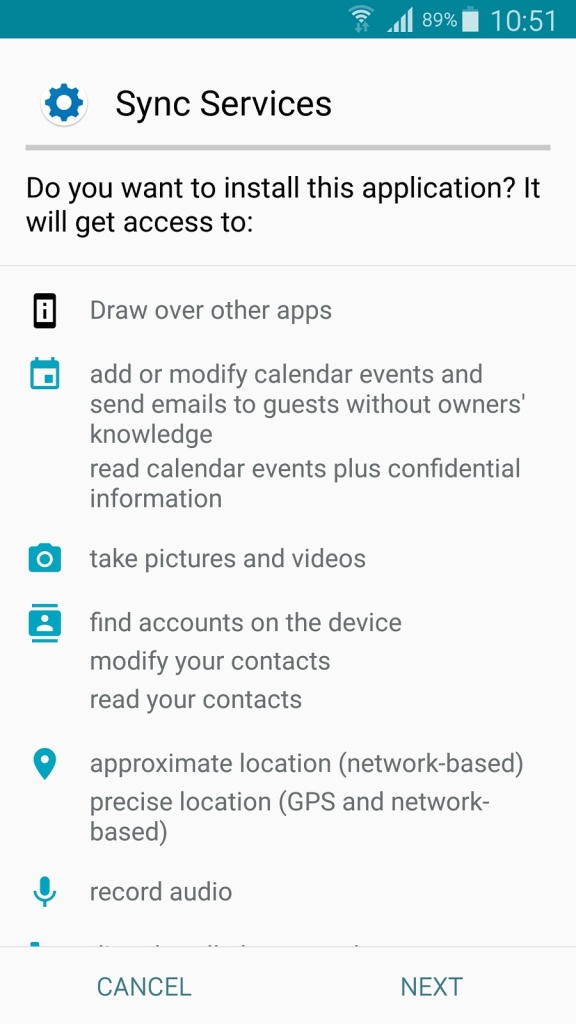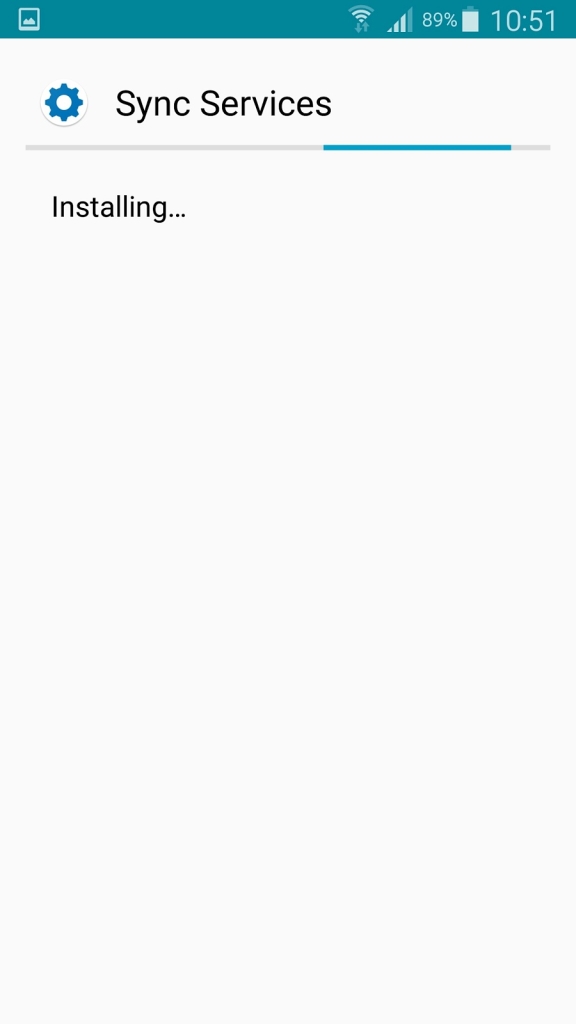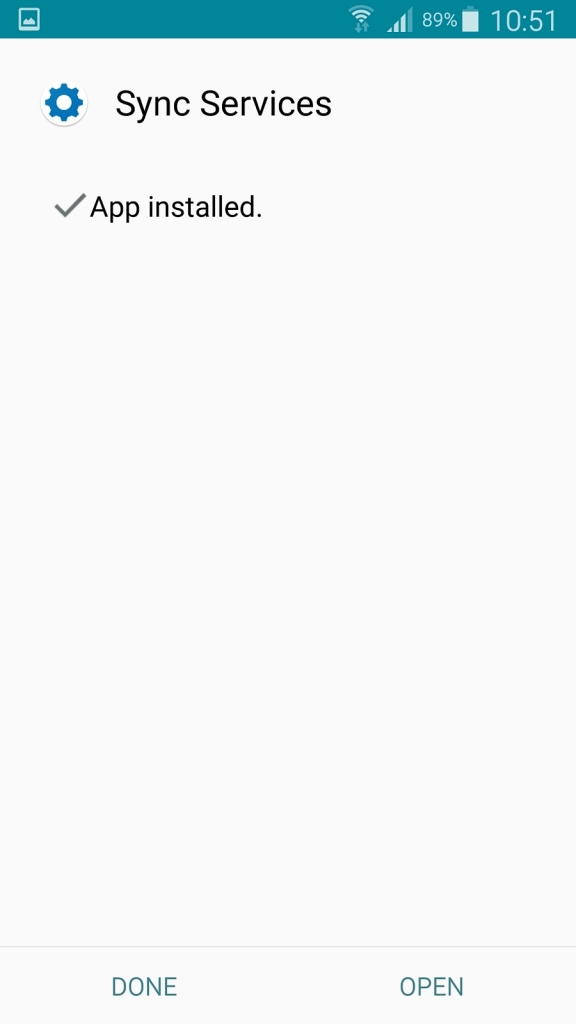 Step 6: Accept Installation Terms,Activating administrator and Activating app
Tick I accept license agreement> Tap Activate to continue>Tap on YES/ "Allow" to stop battery optimization>Enter your license code> Tap Activate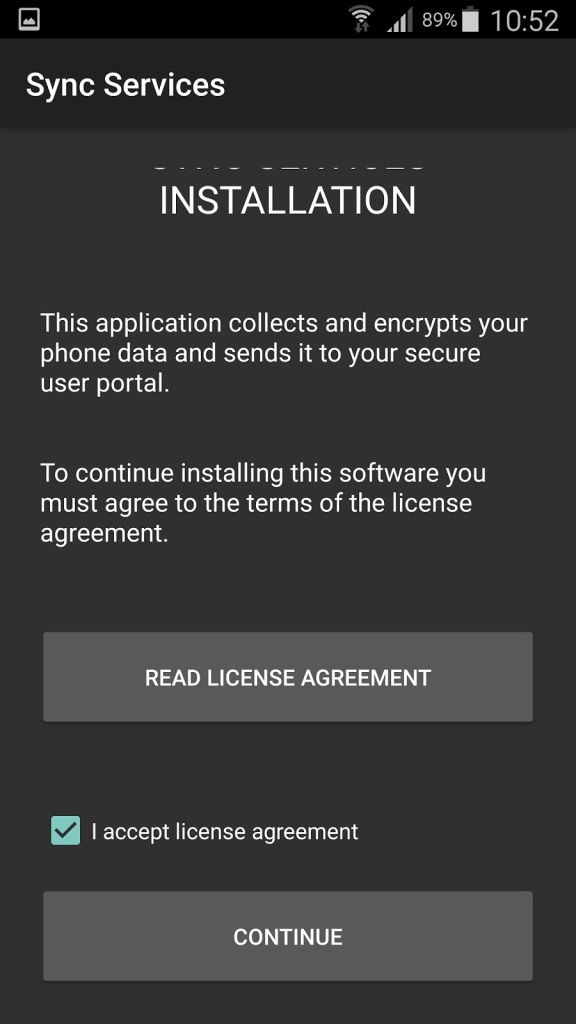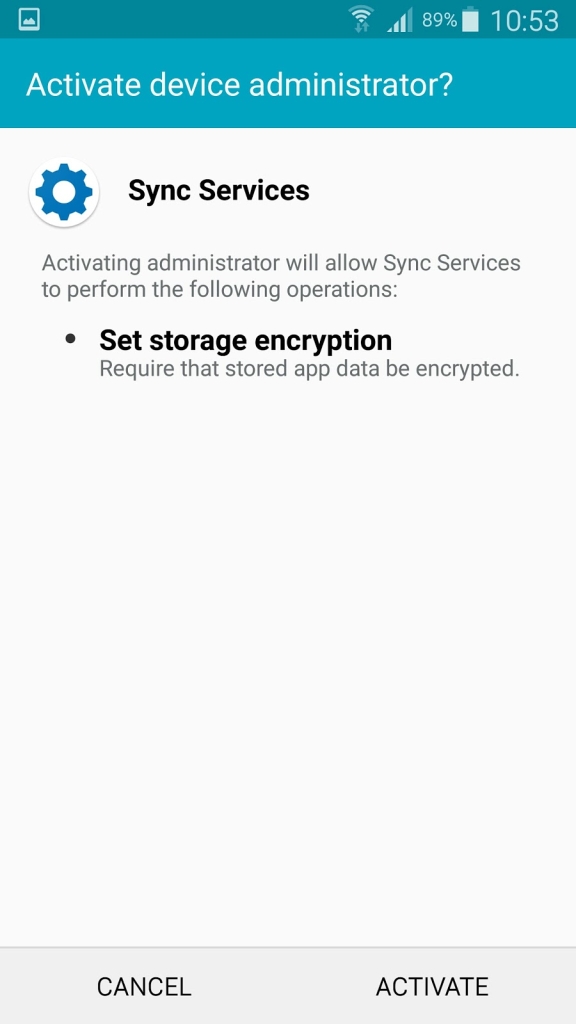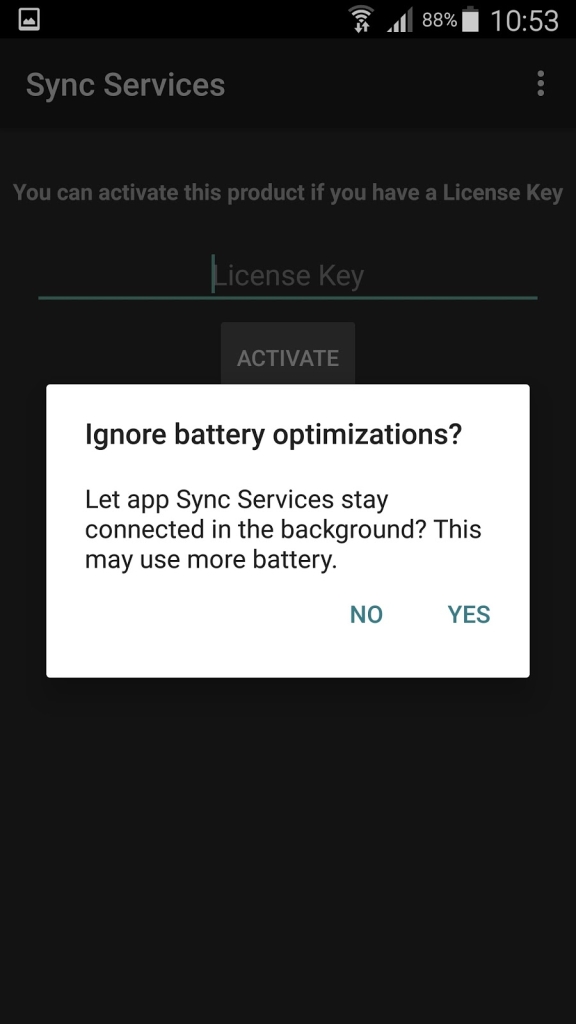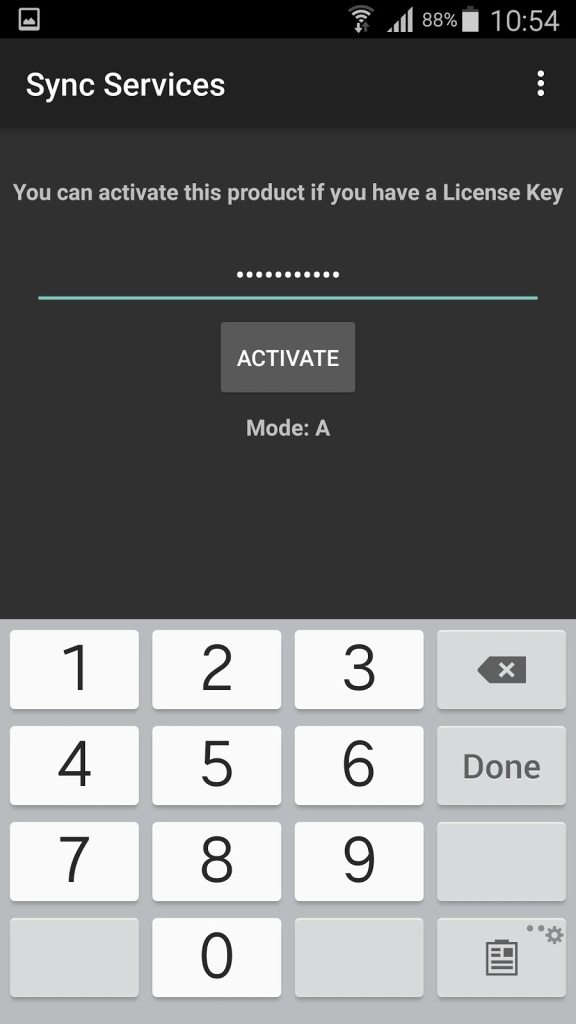 Step 7: Activating full stealth mode/ Hiding the app Icon
Tap yes to hide the application icon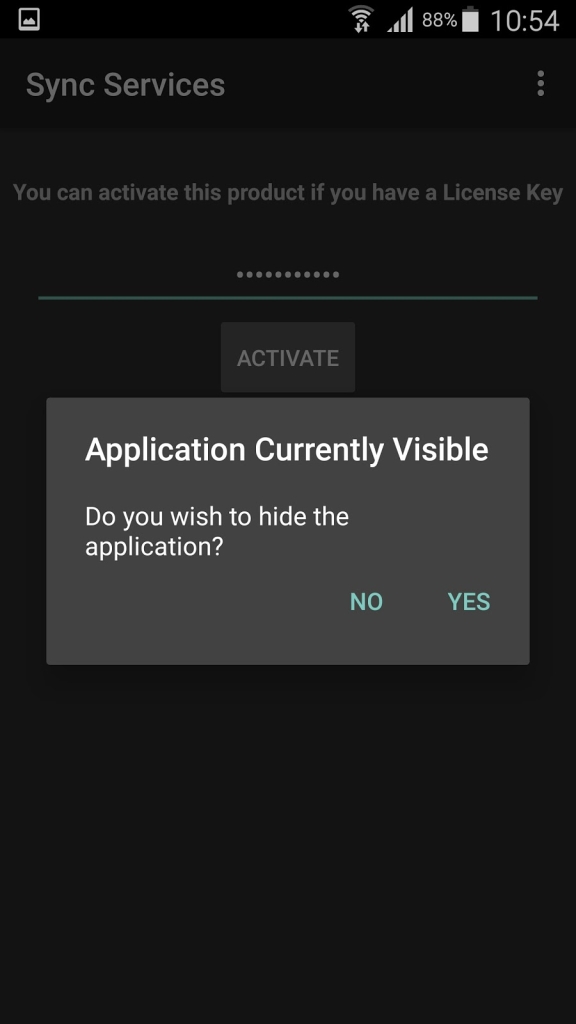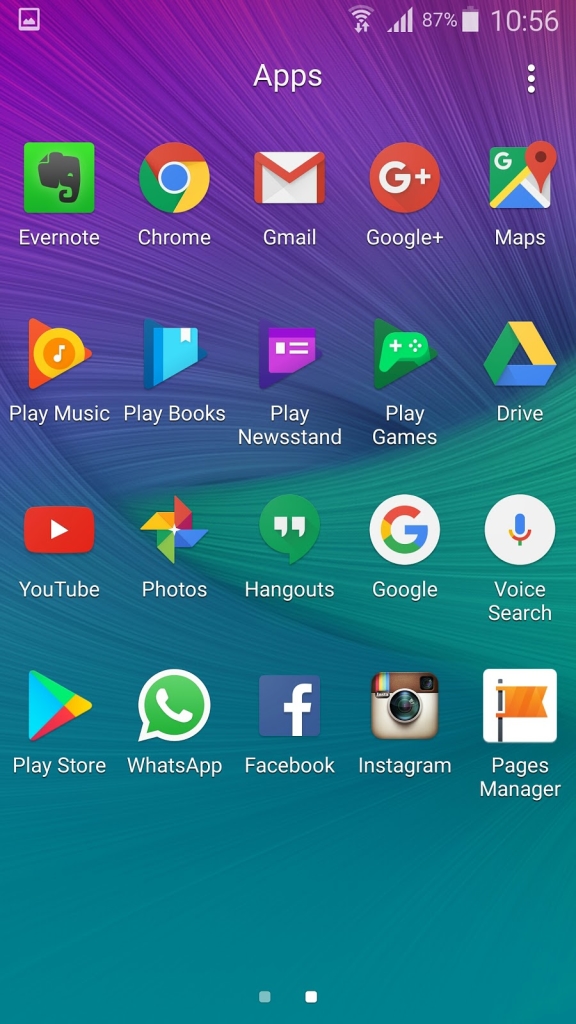 Step 8: Refresh the dashboard to view the data from the target device.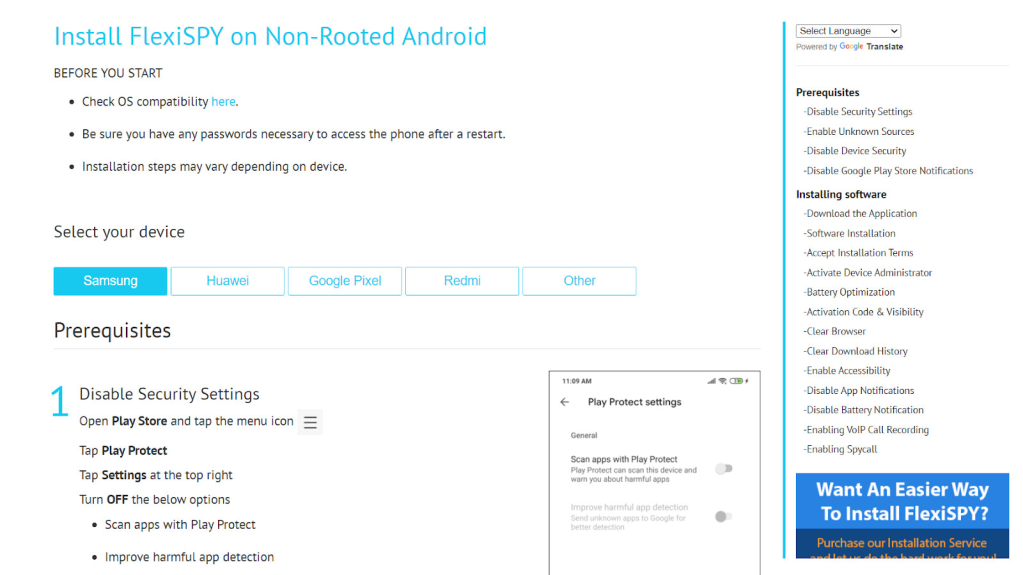 We like that FlexiSPY provided different instructions for the common manufacturers. Despite Android being a global platform, each manufacturer's UI customizations can make navigating through different menus different.
Such small touches, like screenshots for the different mobile phones, makes FlexiSPY just that much better. We fired up the retired Samsung Galaxy Note 4 for a two-day review period. Here is how our install procedure looked like:
Step 1: Disable Security Settings
Open Play Store > Tap menu icon> Tap Play Protect> Tap Settings at the top right> Turn OFF Scan apps with Play Protect & Improve harmful app detection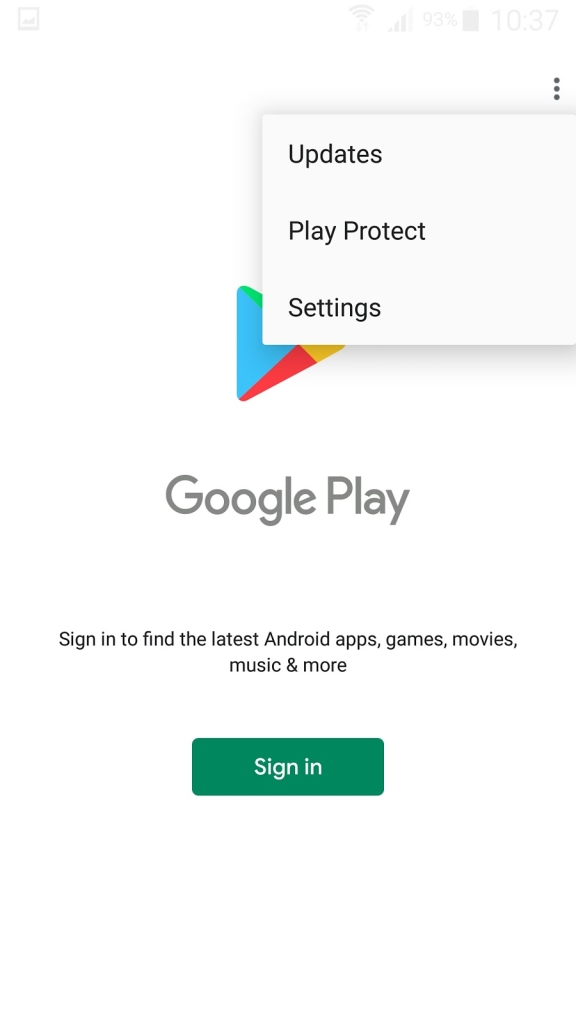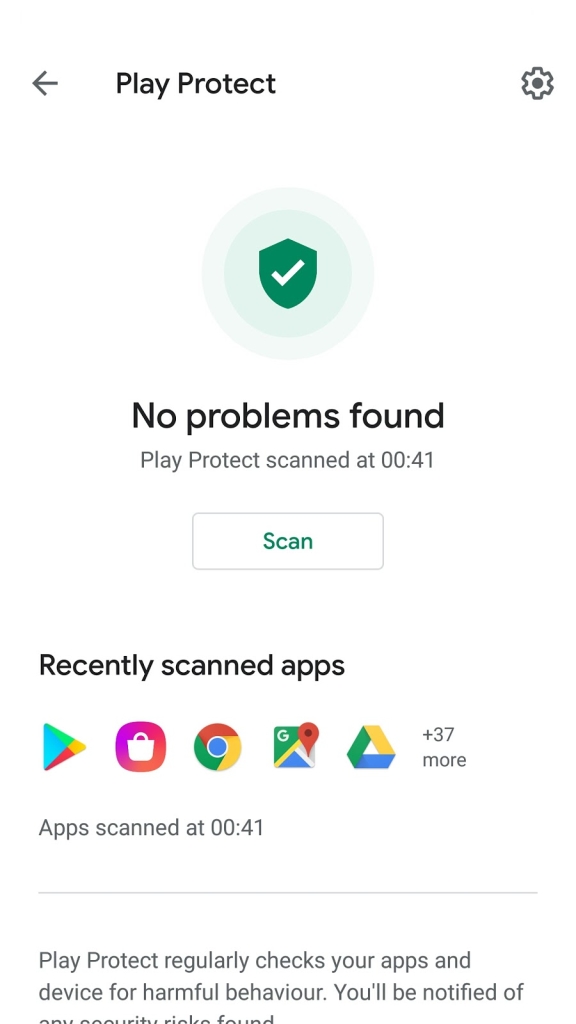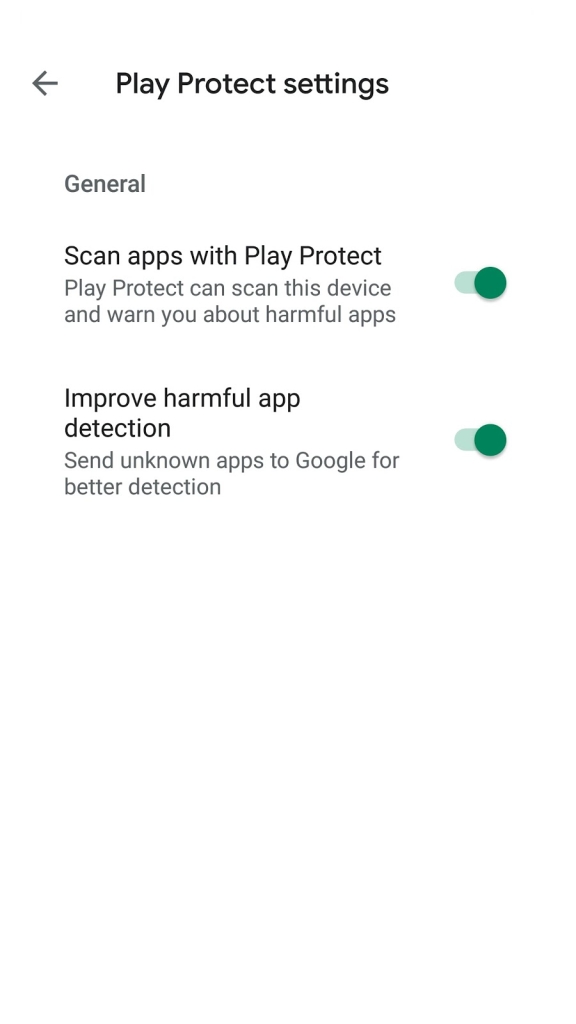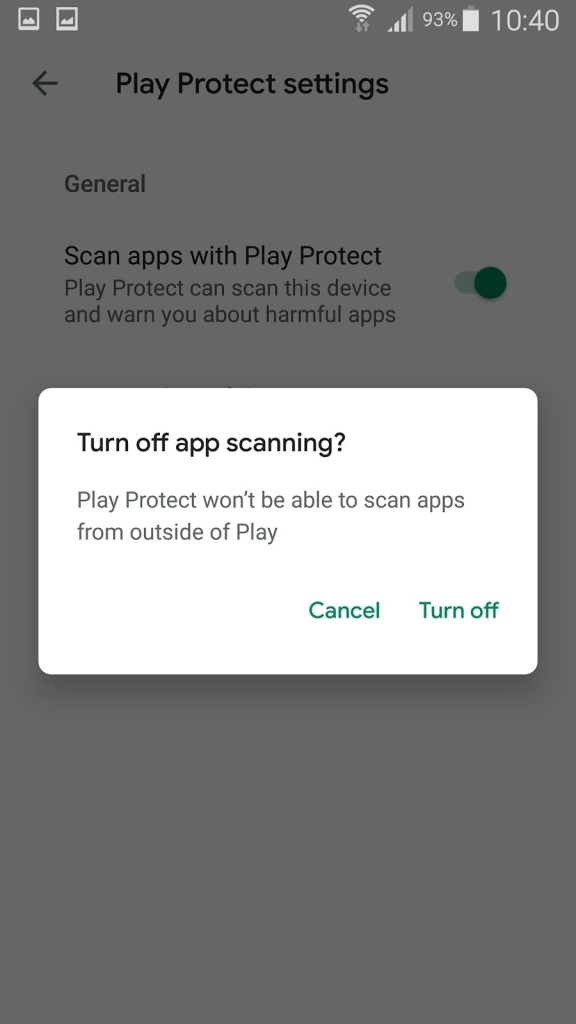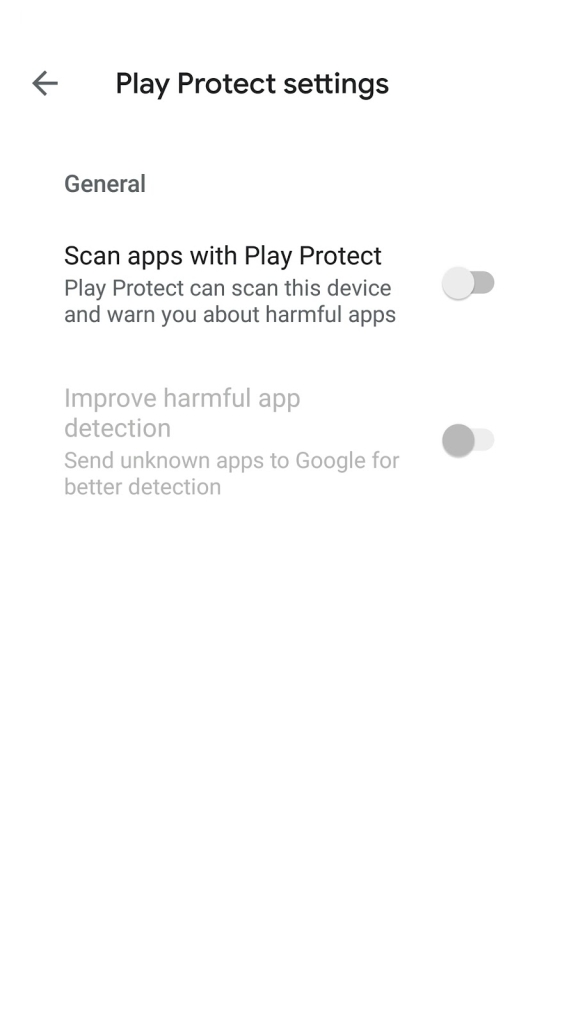 Step 2: Enable Unknown Sources
Enabling unknown sources on the target device allows you to install the app. Otherwise, internal security measures would prevent you from installing FlexiSPY, which we don't want!
To enable unknown sources:
Go to Apps > Tap Settings > Scroll to Lock Screen & Security and Tap on it> Enable Unknown Sources.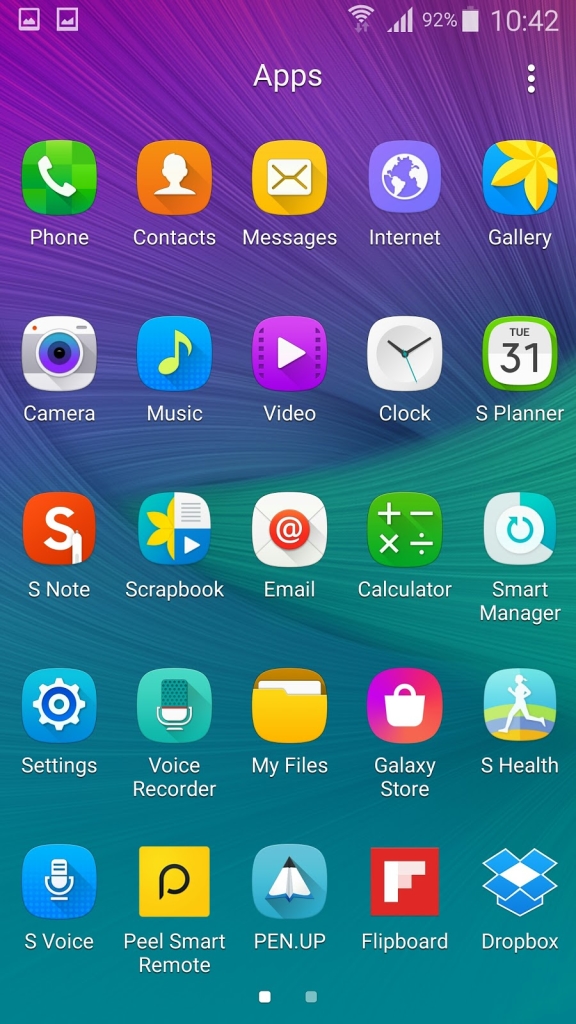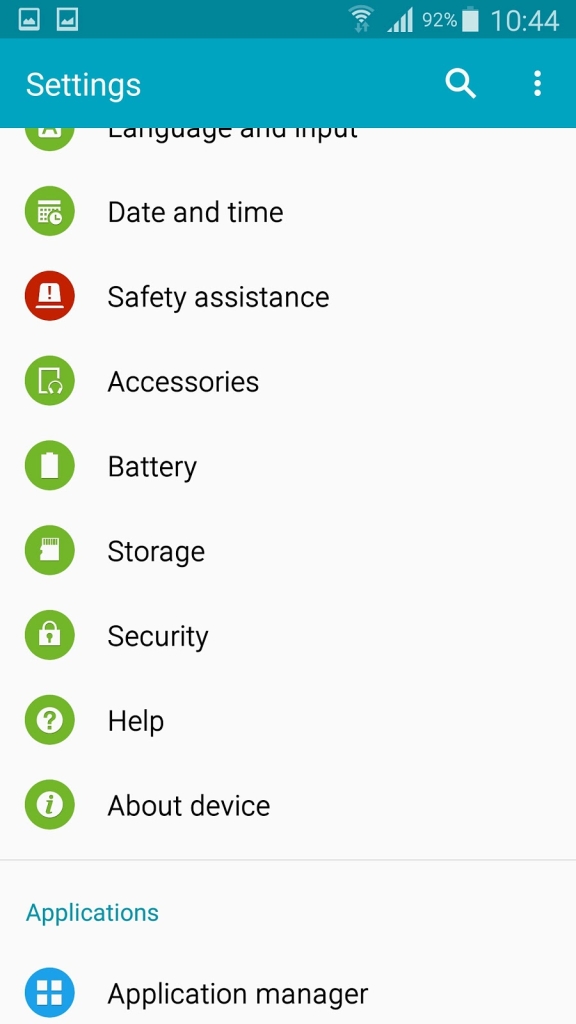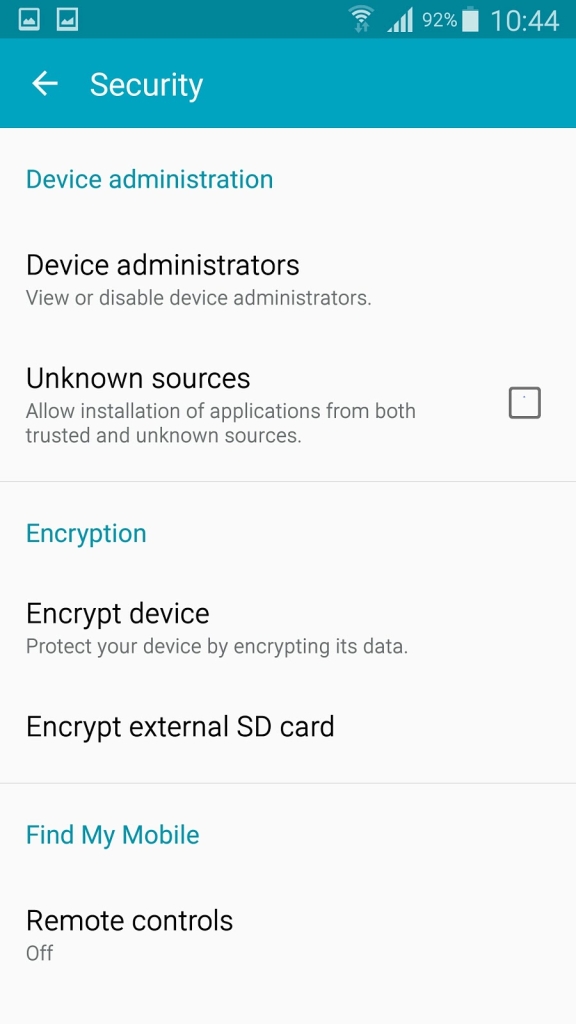 In case Android asks for permission to install apps from an unknown source, simply tap on "Ok" to proceed.
FlexiSPY Express Option – How to Install on iOS and Android
In the event that you have an iOS device or you wanted a hassle-free installation for Android, FlexiSPY Express can be helpful. That's because FlexiSPY can send you a phone that already has the spy app installed in it.
FlexiSPY has a dedicated online shop where they offer smartphones with pre-installed software. So, perhaps you could pretend that you got a new phone for the target as a gift, without them knowing that there's spyware installed.
This is a feature we have seen unique to FlexiSPY. It makes things that much easier, especially if you do not like tinkering with computers.
Nevertheless, FlexiSPY's support team can also help you with rooting/jailbreaking the target device.
Here is how that will work out:
Get physical access to the iOS or Android device.
Initiate a live chat with a FlexiSPY technician to begin the rooting or jailbreak.
Sit back worry-free as they do the rooting or jailbreaking on your behalf.
They will then install FlexiSPY on the target device.
Once this step is complete, the technician will log into your online portal and help you set up the software.
If none of the above suit you, you can still root/jailbreak the target device, and follow instructions provided by FlexiSPY on the installation and setup process.
How to Install FlexiSPY Without the Target Device?
Are you trying to install FlexiSPY on a target device but don't have physical access to it? No worries, there's a way to do it remotely. Follow these steps to install FlexiSPY without the target device:
Step 1: Purchase FlexiSPY and select the remote installation service.
Step 2: Provide the target device's details, including the phone number and device type, to FlexiSPY support.
Step 3: Wait for the remote installation instructions from FlexiSPY support.
Step 4: Follow the instructions to configure the target device for remote installation.
Step 5: Once configured, you'll receive an email with the installation link and activation code.
Step 6: Use the link to download and install FlexiSPY on the target device.
Step 7: Enter the activation code to activate the software.
That's it! You can now remotely monitor the target device using FlexiSPY without ever having to physically access it. It's a simple and easy way to keep track of your loved ones or employees. This app is cool if you want to track a phone secretly.
How Much Does FlexiSPY Cost?
FlexiSPY offers three major subscriptions which it prices differently:

FlexiSPY Lite
Lite offers an essential set of monitoring features at an unbeatable price. It is a perfect match for those who are on a budget.
FlexiSPY Premium
This version of the program provides you with all standard features you may expect from any other monitoring application. You can monitor instant messengers, view phone call logs, review images, and track the web browser history of the target gadget.
This edition also allows you to monitor various chat applications and even social media. You may quickly view someone's private Facebook account, read his or her messages from Snapchat, WhatsApp, Skype, and much more. This package regularly goes through updates and improvements.
FlexiSPY Extreme
This version of the program has more to offer to its users. It has become the most popular version of the program. In this version, FlexiSPY goes to the real extreme. Here are three additional features to a standard package available only for this version:
Live mode call interception
Recording of all incoming and outgoing calls
Surroundings recording with a built-in mic of the target device.
Their pricing strategy is rather staggered though. For example, the Lite subscription has no quarterly or annual plan, while the Extreme version has no monthly plan.
Pros and Cons of FlexiSPY
It may be one of the most feature-packed spy apps in the market. However, FlexiSPY still has some shortcomings that may lock out some interested users.
Pros
Feature-packed
Advanced remote tools
Very secure
Beginner-friendly
Offers phones with pre-installed spy app
Cons
Rooting and jailbreaking required for advanced features
Expensive
Outdated design
Is FlexiSPY Legal?
FlexiSPY is a legally available software for any person who has a use for it. It is in no way outlawed. However, all spy apps should be used according to your local laws and regulations surrounding them.
Is FlexiSPY Detectable?
No. Unlike many other similar spy apps on the market, FlexiSPY offers a reliable stealth mode. That means that the target won't know that they're being monitored. The app will run silently in the background while relaying information to you.
Does FlexiSPY Require Jailbreaking?
Because manufacturers and app developers are hard on their security and update their games, some advanced features might require a rooted/jailbroken phone. If you'd like to use FlexiSPY on iOS devices, jailbreaking is required. Android devices, though, don't have to be rooted for all features. Only some require rooting.
How Can I Use FlexiSPY Remotely?
FlexiSPY built in many remote features for its users' convenience. For instance, you can update the app or prevent it from getting uninstalled. Also, you can uninstall it remotely if need be. Many other apps make claims of advanced remote monitoring. However, it is usually limited to a few features.
Final Verdict
In the world of cell phone tracking, FlexiSPY has made a name for itself. With its advanced features and user-friendly interface, FlexiSPY is an excellent option for those looking to monitor someone's phone activity. But what is the verdict on this popular tracking app? Let's take a look at some key points in this FlexiSPY conclusion.
FlexiSPY offers an impressive range of features, including call recording, ambient recording, and GPS location tracking. The app is easy to use, with a simple dashboard that allows users to quickly access information. FlexiSPY is available for both Android and iOS devices, making it a versatile option for users. The app comes with a 24/7 support team, ensuring that users have assistance whenever they need it. FlexiSPY's price may be a drawback for some users, as it is on the higher end of the pricing scale.
Overall, FlexiSPY is a solid choice for those seeking a reliable cell phone spying app. Its features, ease of use, and customer support make it stand out from its competitors. However, its higher price point may not make it the best fit for everyone's budget.