How to Track My Boyfriend's Phone Without Him Knowing for Free
A recent study has shown that 21% of men reported infidelity compared to 13% of women. Yes! Cheating is real, and it might be taking place right underneath your eyes. Usually, it occurs through online platforms and traditional mobile phone services.
What is the ideal solution if I want to track my boyfriend without him knowing for free?
Well, consider the best boyfriend phone tracker apps for mobile phones. There are many, so sorting the trash to get the good ones is challenging. Next time, use this guide to help you know about ways to prevent infidelity in your relationships.
What Are Phone Tracker Apps and How Do They Work?
Phone tracker apps are just specialized software that lets you track the activity on a given device, such as a phone or laptop. This tracker software has various functions to help you track your boyfriend, and choosing the right one requires research or being a bit savvy. The best thing about is that he'll never know if he's being tapped or monitored by you.
For instance, there are free boyfriend phone trackers programs for parental purposes, monitoring infidelity, and more. Plus, you also have to know a few of these aspects if you need tracking software:
Accessing premium functions might require jailbreaking.
You may have to gain physical access to the given device.
The ability to track your boyfriends' phone can have many benefits.
You need your email address for verification and a username to view the information.
Some of this software has functions such as the "Geofence," which requires further customization.
You may also need an iCloud account to view the cell phone activities.
Ensure you have a good data plan to download the installation files and view the dashboard.
What App Can I Use to Track My Boyfriend Without Him Knowing?
There are several phone tracking apps that you can use for that purpose. These apps are designed to monitor someone's activities discreetly. In this article, we will tell about the best ones according to our experts:
They all have pros and cons, different functionality and price, so you can choose exactly what you need. All of them are easy to install and use, and they have nice features like screen recording, keylogging, location tracking, and more.
So if you want to know more about each one — keep reading for more detailed descriptions of all tracking apps we recommend here, and it will make it easy for you to choose some.
Track Your Boyfriend with mSpy
With a verified mSpy account, you get a highly intuitive and seamless user experience — perfect if you want to track your boyfriend. Let us take a look at some of its unique critical features: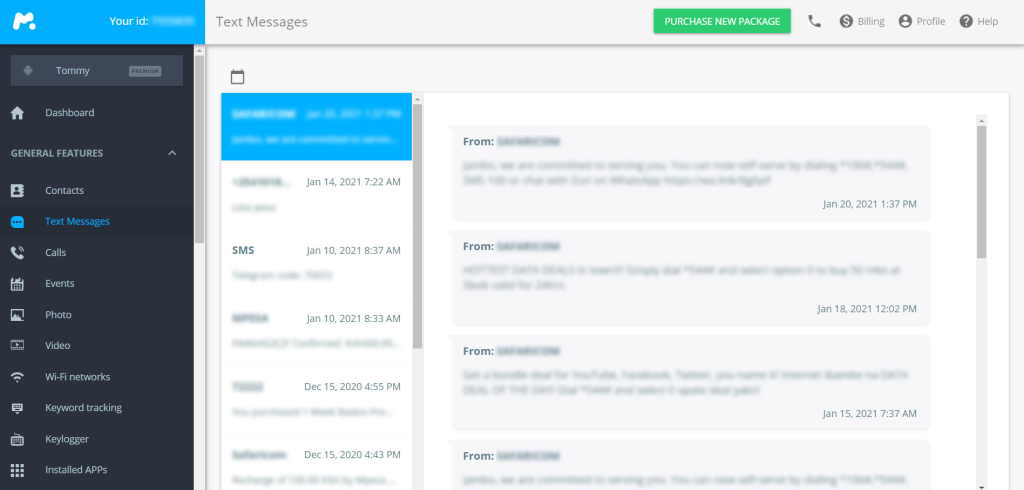 Manage Calls on Boyfriend's Phone
With the mSpy app, you get a feature to view all incoming/outgoing call logs. It can record various types of useful information, including timestamps and durations. You can do this on either an iPhone or an Android phone.
Track Text Messages
You can use this app to track messages on your boyfriend's phone easily and conveniently. It's a phone step you must consider customizing on the dashboard. You also see any media and information or track the user's location in real time.
Monitor Messaging Apps
The mSpy app can monitor various types of mobile and social media apps. These include any social account on Viber, Snapchat, Telegram, Tinder, and Instagram.
Plus, you can monitor these programs on your boyfriend's phone using stealth mode, which lets you go unnoticed. The mSpy app also does well to provide location information along with these social media posts.
Track GPS Location
The app also lets you track various aspects of the GPS location of the given phone. The app enables you to customize aspects on your boyfriend's phone, such as "home," "gym," and more. Plus, you will receive real-time updates on these alerts or find the device location.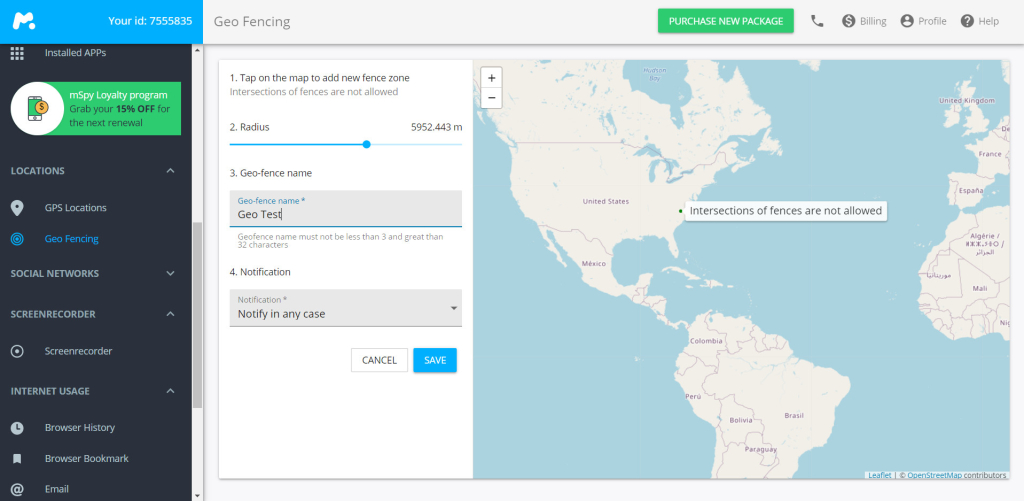 Control Programs on Your Boyfriend's Phone
If you need the list of apps installed on the target device, mSpy covers you. Besides that, it also provides parents with the ability to block the programs they don't wish their child to use.
You can find out by checking out the functions for application blocking.
How to Use mSpy to Track Your Boyfriend's Phone
Start by choosing one of the mSpy subscriptions and input details in the user account order form. Complete the payment details, and then check your email for details on the subscription.
Download the compatible version of mSpy on your preferred target device. The given cell phone might require jailbreaking procedures depending on your required features. Install the software, and input all the required details. The major highlight of this program is that it works on Android and ios.
Log in to the software on your boyfriend's phone, and you will gain access to the dashboard, a control panel that provides various functions. These include texts, GPS location, apps, call logs, etc. You can even customize the user interface to suit your accessibility needs. Remember to include all the details from step 2.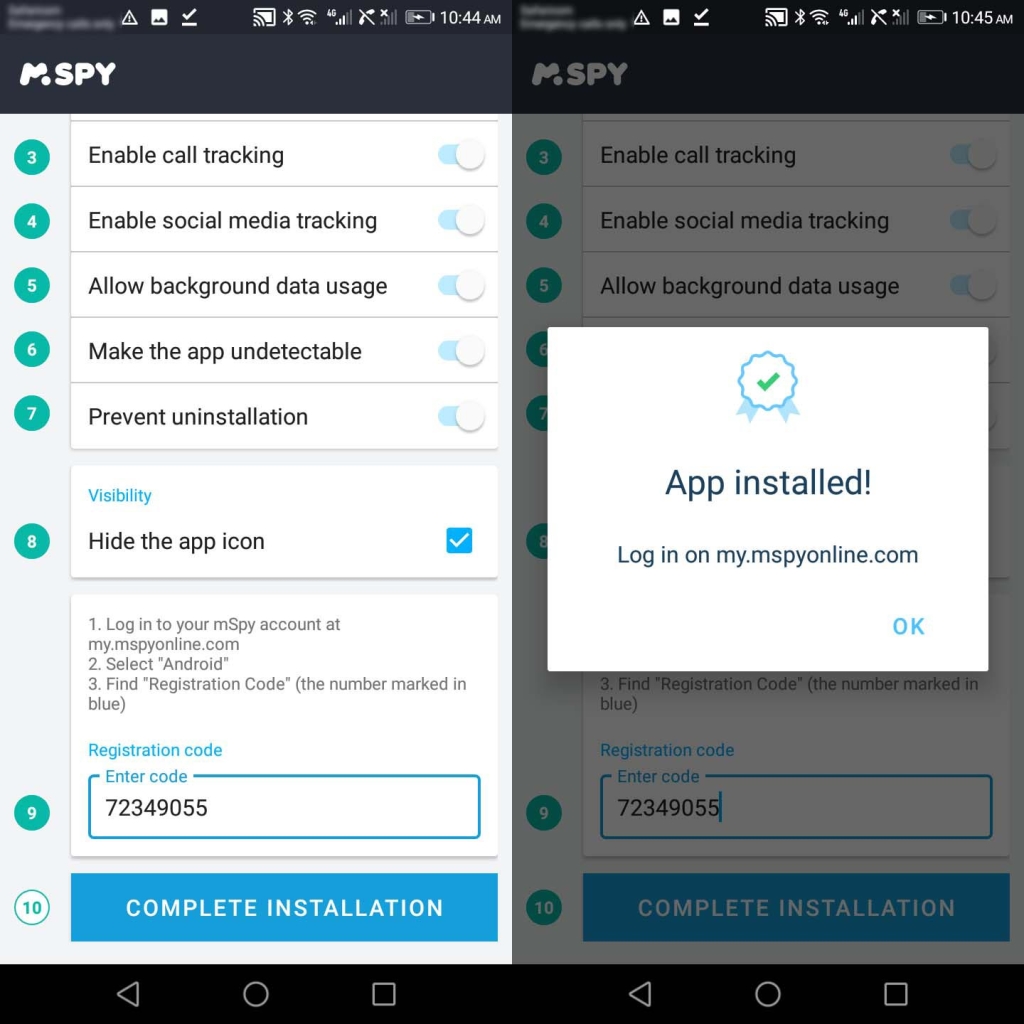 Find Your Boyfriend Quickly with Scannero.io
Scannero.io (Localize.mobi) is probably the easiest tool for tracking your boyfriend's location. And it only requires a phone number. No installations, no rooting & jailbreaking, completely covert.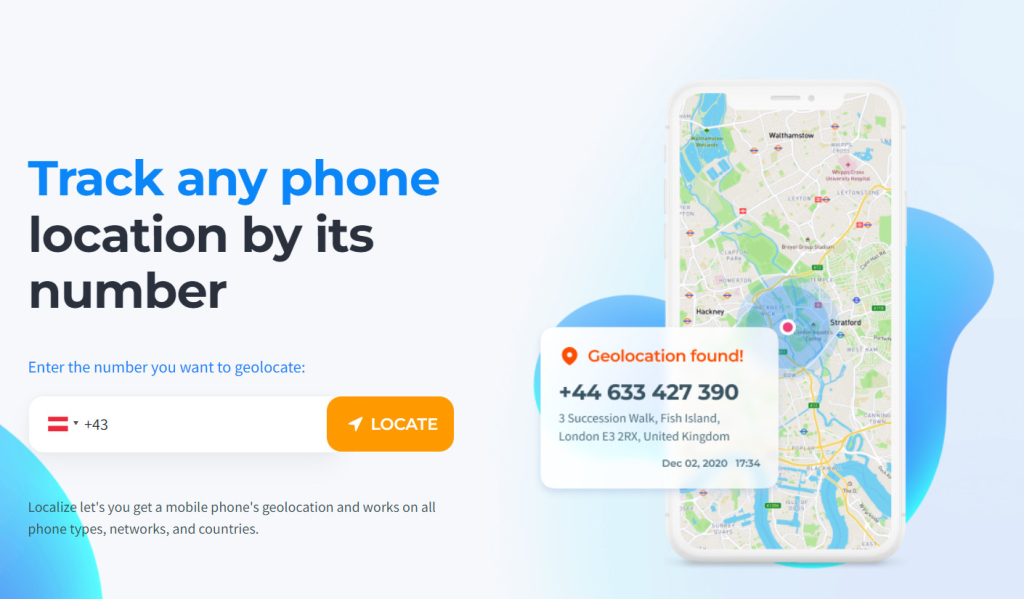 You can get the app for only $0.99. Here's how to track your boyfriend's phone with Scannero.io:
Go to Scannero.io website
Enter the phone number of the target device
Click on "locate"
The location of the desired phone device will be shown.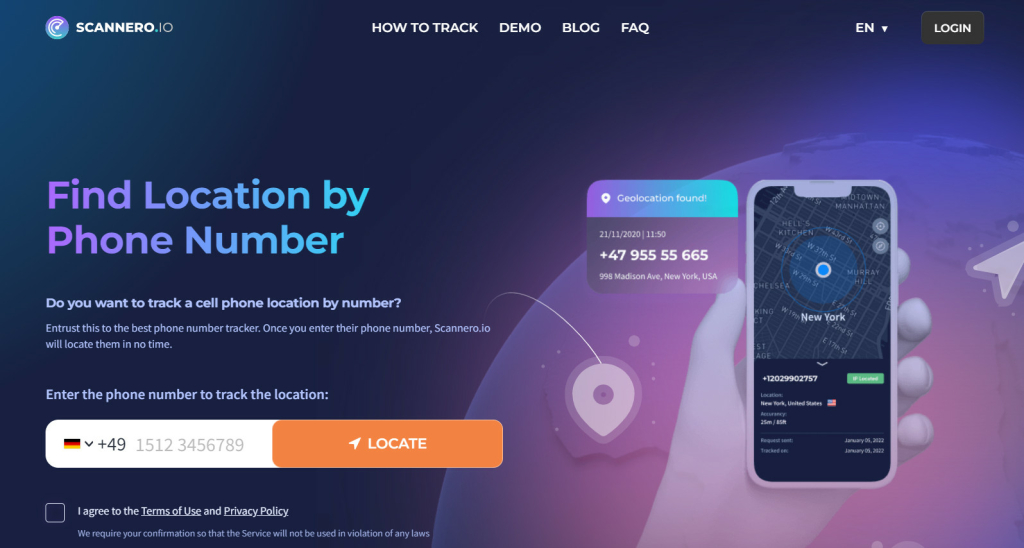 The best thing about the app is that it gets you an exact location, you can track his phone worldwide, and he'll never know.
Track Your Partner's Phone with eyeZy
eyeZy is an all-inclusive spying app that lets you gain insight into the activity on a cell phone. It's easy to use, and a multi-compatible operating system provides various spying functions you should consider
Call Tracker
The tracking app lets you determine the people who contact your boyfriend regularly. You can use the program to check incoming and outgoing calls. Plus, you can access various other information aspects such as call history, call frequency, duration, and more.
The good thing is that you can use this app to track iPhones and Androids. So, you get excellent detail from your boyfriend's phone without them knowing.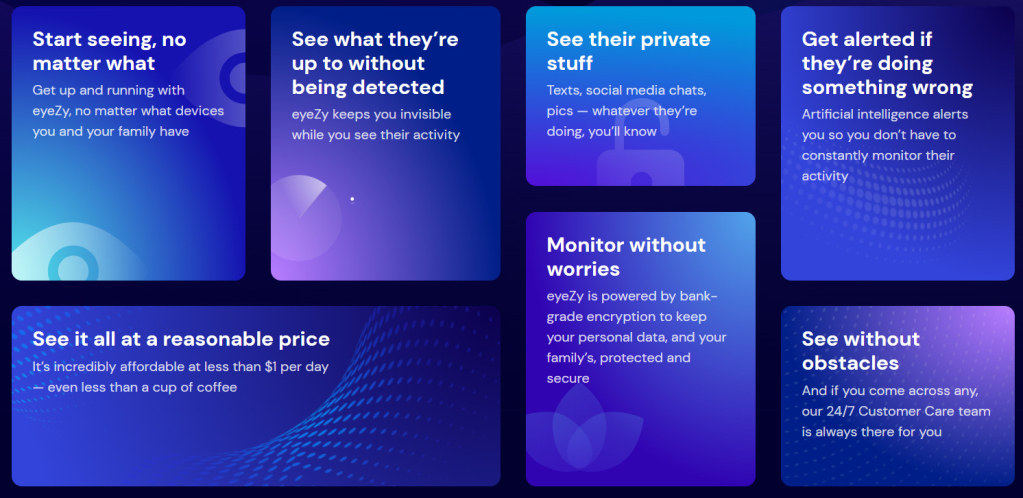 Check Locations
The program also determines the places your boyfriend frequents or their activities. It does this by providing convenient viewership of GPS and Wi-Fi-based data. You can also see various other crucial forms of information, such as geographical coordinates and addresses. Make sure you "Turn on Locations" on your phone to track your boyfriend.
See Social Media Activity
You can also use the tracking app to keep track of various types of online social platforms. You can use it to check the available timestamps with accompanying software. Furthermore, the tracking app lets you monitor your boyfriend's phone content without any jailbreak and root required.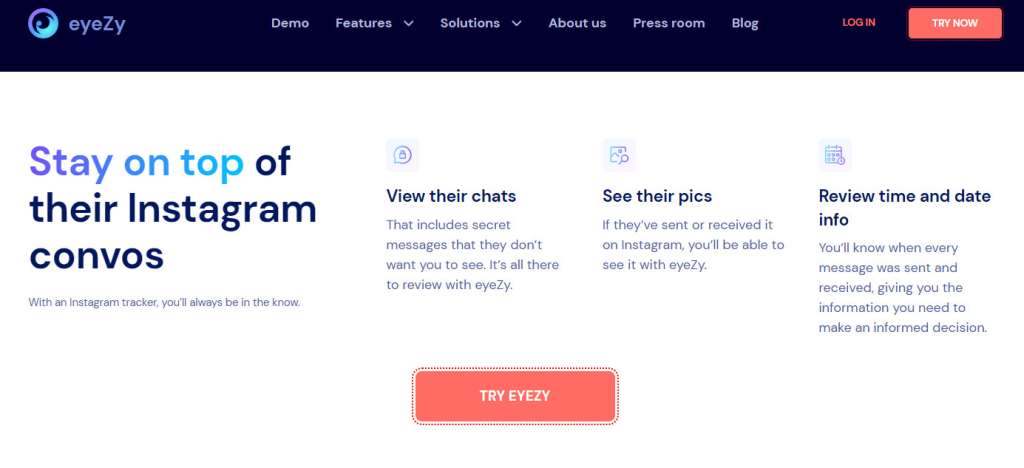 Set Up Virtual Zones
Use the tracking app to set up "virtual borders," which phone users call the Geofence Location Marker. You get alerts when the target moves close to the set zone.
How to Use eyeZy to Track My Boyfriend's Phone Without Him Knowing
Sign up for an eyeZy account. Input the required details, such as your email, username, and password.
Choose the right mobile platform for your boyfriend's phone. You have to indicate whether it's an Android or iPhone. Then, proceed to download and install the app on your device. An iPhone might require iCloud credentials.
Start using it to know about your loved one's phone activity and location once it's done. Log in to your user profile dashboard, and start using it to track a cell phone without them knowing. Remember to use the credentials from Step 2.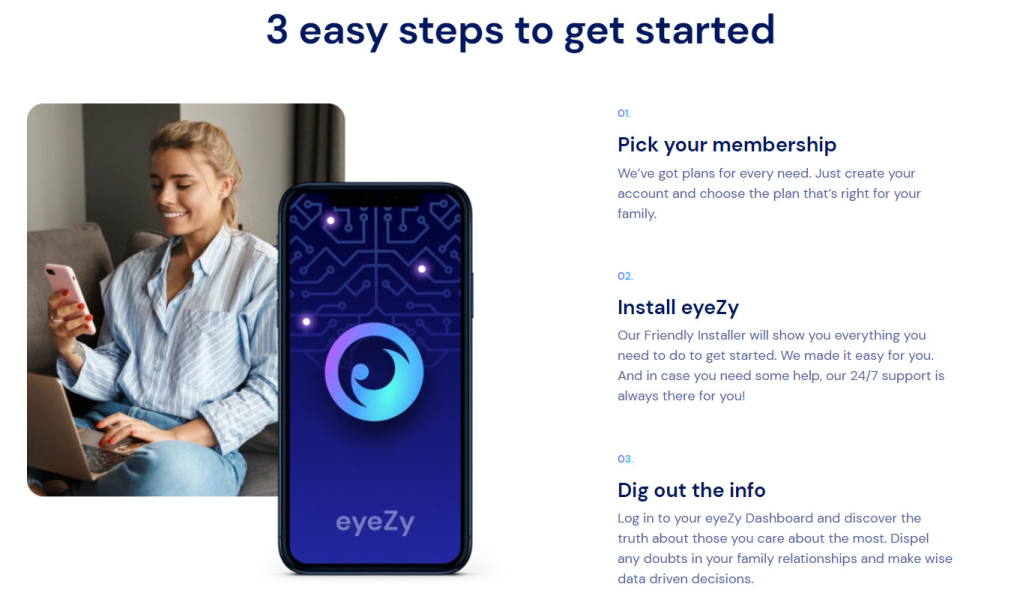 Tracking Boyfriend's Phone with FlexiSPY
Fully functional on any Android device, iPhone, and PC, FlexiSPY offers a convenient method to track infidelity or unusual patterns on your partner's phone. It even offers advanced features such as SIM card location tracking. Below are some of its capabilities and how this phone tracker works: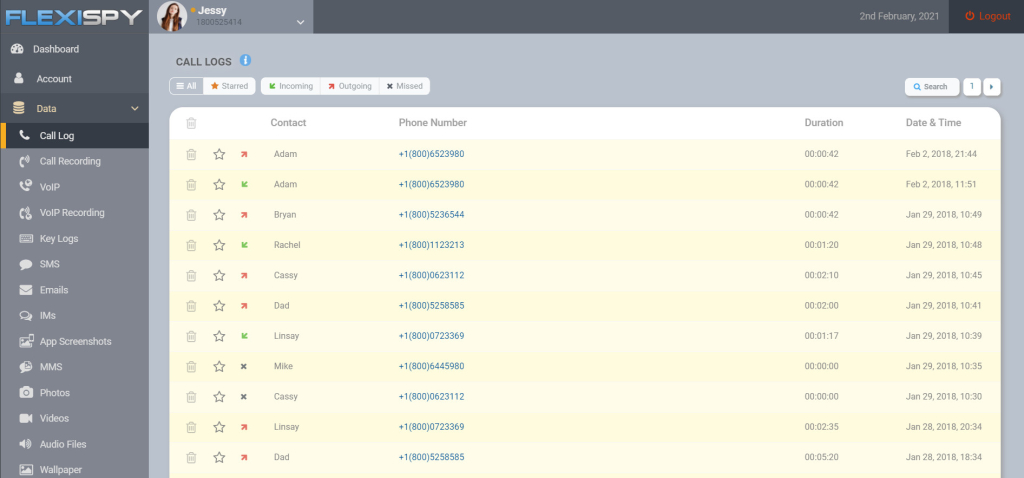 Monitor All Audio Streams
Unlike most tracking programs, FlexiSPY lets you listen and track any audio that originates from the target device. These can include regular phone calls, IM calls, text messages, location data, and those that occur through social apps such as Facebook. The good thing is that you play the audio in high quality without static noise.
Screenshot Functions for Real-Time Updates
The app has a unique screenshot function that captures screenshots of software such as WhatsApp and Instagram. FlexiSPY screenshots the software before getting updates, so you never miss any useful details. The app will let you monitor the screenshots on the local server.
So, find a way to store the credentials you need to access these details.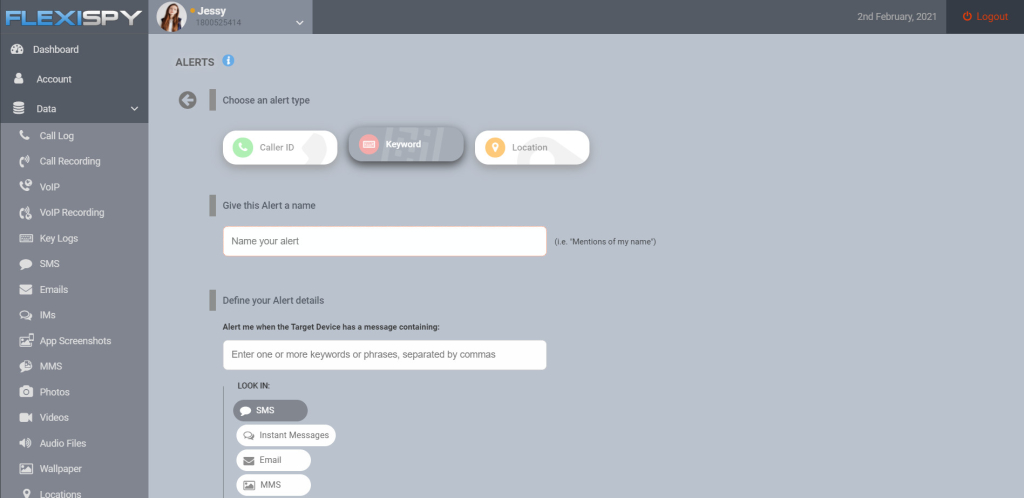 Reliable Customer Service
Contact the customer support team if you need any help with the app or any challenges you experience during use. They are reliable and available on a 24/7 basis. They can also help with jailbreaking or rooting your devices.
It's an option you can choose on the paid version of the app. You may have to get in touch with them through your iCloud account.
How it Works
Buy a License for the given phone, which you can do so on this site. Make sure you store all these details safely.
Activate the target device by installing the app and inputting the license. You need to download the program from the site. Go through your phone, and turn off the "play protect."
Capture all the useful data on your boyfriend's phone. The app will monitor the various details, including contacts, text messages, calls, and more.
The app uploads data from your boyfriend's phone to a central server for your convenience.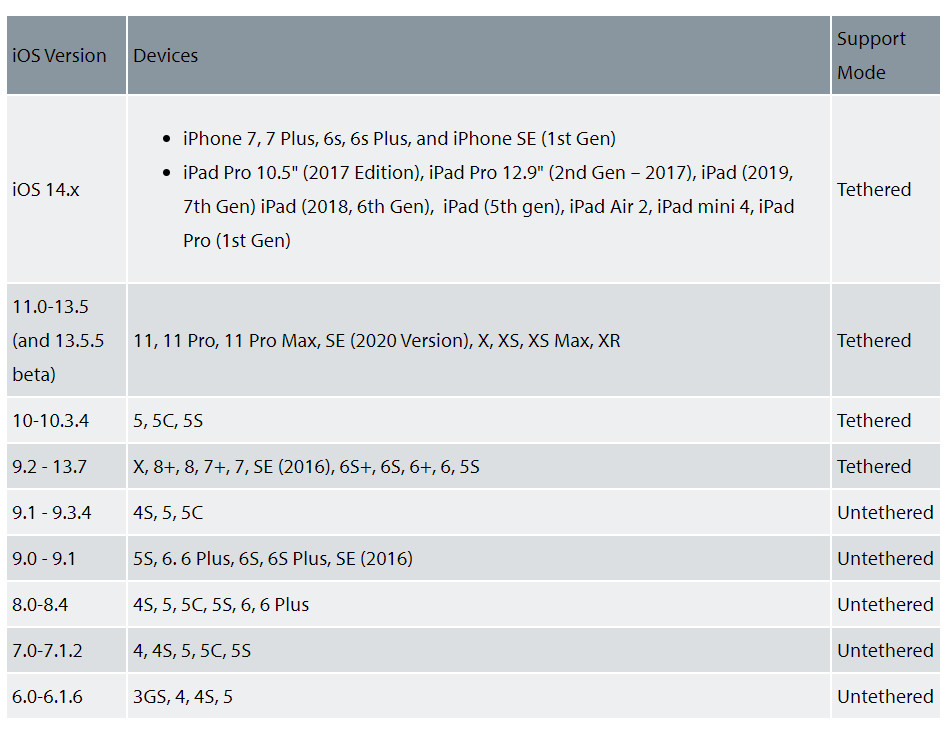 How Can I Track My Boyfriend's Phone Without Touching It?
Again, if you want to do this, use specialized phone tracker software. Such apps have a stealth mode feature to see his activities without their knowledge.
Can I Track My Boyfriend's Phone with No Software?
Yes, you can, but it would be difficult because you would regularly monitor the phone. Hacking a phone remotely is nearly impossible, so the best option is to find a method to install this tracking software on your boyfriend's phone.
Conclusion
You can see that these apps make up for an excellent way to keep track of your relationship's social issues. Mobile software is a convenient way to keep track of your boyfriend without them knowing.
Our top pick is mSpy because it offers various capabilities and innovative features, such as call recording and keyword alerts. Don't let your boyfriend waste your time by cheating on you while you keep quiet. Install a boyfriend's phone tracker app without him knowing and spy on all his activities in real time.