How to Find Old and Deleted Texts on Android and iPhone
There are many reasons someone would like to keep old text messages, like important information, discussions, or only memories. Thus, accidentally deleting them might cause some unnecessary stress and worry.
You can easily retrieve your deleted text messages in a few simple steps presented below, or you can use some of the top SMS spy apps so that you can monitor in real-time.
Is it Possible to Find Old Text Messages?
Yes, it is possible to find your old text messages. Here are some basic ways:
Google Drive retrieval: Access old text messages via Google Drive using the Google account associated with your Android device.
iCloud backup retrieval: By using the iCloud backup retrieval, you will need to restore your phone to the original factory settings.
iCloud website retrieval: The process of finding text messages on the iCloud website is quite simple — you will only need to visit the website and go through a few simple steps to connect the cloud to your phone.
iTunes (or Finder) backup: If you want to use iTunes to restore your texts, you will need to connect your phone to your computer. The process is quick and straightforward if you've previously backed up your messages.
With the help of third-party apps: There are many available apps, like Tenorshare and Dr.Fone, that you can download to your phone and restore lost information.
With the help of your phone provider company: Not all phone providers keep this information, so it might not be your safest bet. Those that do will send you the backup version of the texts.
Using your Verizon account: Recover old text messages through your Verizon account on the website or through the Verizon messages application.
Using the T-Mobile application: Recover deleted texts on Android by backing up your data from the app to Google Drive.
How to Retrieve Deleted Text Messages on Android? 
Here are the most common techniques that you can use to retrieve deleted text messages on Android for free:
Use Google Drive to Recover the Deleted Texts on Android
If you recently deleted the texts from your device, there are various solutions you can use for retrieval. While these retrieval measures don't provide a guarantee of access, they are your best bet to recover deleted text messages on Android. To use Google Drive for text message recovery, follow these steps:
Activate the Airplane mode on your phone – Activating airplane mode should be the first step in this process to recover deleted text messages. Your phone system won't eliminate SMS content once you delete the content. Instead of deleting, the phone classifies the data as inactive until a new set takes its place. By activating the airplane mode, you prevent your phone from creating new data, which will stop the deletion process.

Use Google Drive Desktop – Google Drive Desktop is also a convenient solution to retrieve old text messages Android. You probably set your Android phone up with your email contacts, which also helps with SMS back ups. You can check whether your phone has kept a store of your SMS content in Google Drive through the following:

Go to the menu icon.
Then proceed to settings.
Select the Google Back Up icon.
If you set up your device correctly when you first got it, you should notice it as part of the device listing.
Then, click on the SMS tab, which often comes with accompanying time stamp information. Back this content up before you lose it any time soon.

Factory Reset Your Phone – This will restore your device's memory to a previous one, so you can finally access the data. The Graphic User Interface (GUI) you might notice during this process might look different. However, expect the following steps:

Click the settings icon on your Android Phone.
Go to the Reset option.
Next, click on Factory System Reset.

PRO TIP – After completing the reset process, access your Google Drive account to restore the last SMS data backup.
How to Retrieve Old Text Messages With Android SMS Recovery Software
Android SMS recovery software is another kind of tool or app to retrieve deleted text messages. These tools are algorithm-based and come in subscription packages. Two of the best apps to recover deleted text messages are given below –
WAMR – Recover Deleted Messages 
It is a recovery app that allows users to recover deleted or lost messages. The app can also recover content such as any attached media. The app also works to recover any messages that anyone deletes before having the chance to access the content. Best of all, there are no technical settings involved in customizing this app, as it's simple to use. However, you have to have your phone if you want to use this app. It won't let you read messages without access to the phone – you can learn how to do that here.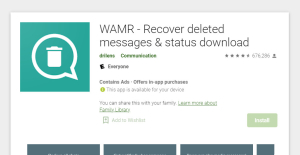 The WAMR app will access the notification content on your phone and use them to recreate the content of your previous SMSs. The app will also ask you to perform a data back of the message notifications. Doing this will help make SMS recovery much more convenient.
Use SMS Backup and Restore SyncTech Pty Ltd
SMS backup and restore by SyncTech Pty LTD  is an application that can track different types of data. It can track SMS, MMS, and your current phone logs. The app can also restore your messages from the existing data store backups your device uses.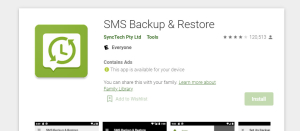 How to Retrieve Deleted Text Messages on iPhone
If you had backed up your text messages to your iCloud before they got deleted, you would be able to recover them in only a few steps.
Open Settings and select your Profile.
Click on iCloud and then iCloud Backup.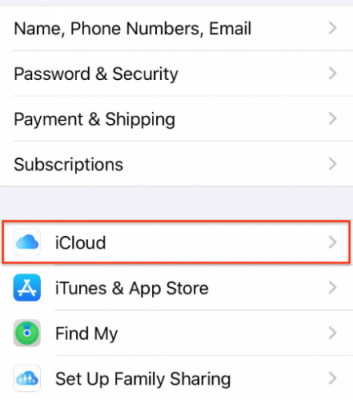 Tap on the Backup icon to see if you have made backup copies of your texts.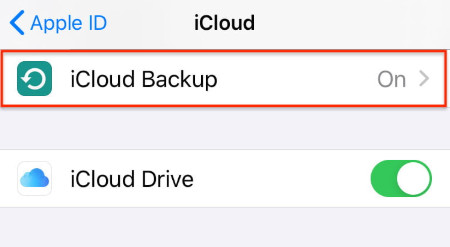 You need to restore your iPhone's functions to the factory settings to find old text messages by date.
Keep in mind that, by doing this, you will likely lose all the data, including music, photos, and such, you have on your iPhone.
To do that, follow these steps: General → Reset → Erase All Content and Settings.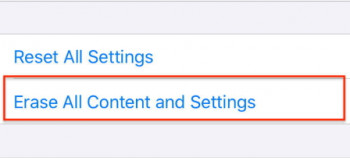 Turn on your phone again.
Open the Backup folder to find your old text messages.
How Do You Retrieve Messages from the iCloud Website
If you are trying to get access to your kids' text messages without them knowing, then this method might not work for every phone operator. However, you can try it since it's the easiest way to retrieve lost messages by far.
Step 1: Open the iCloud website and enter your Apple ID and password to continue with the backup process.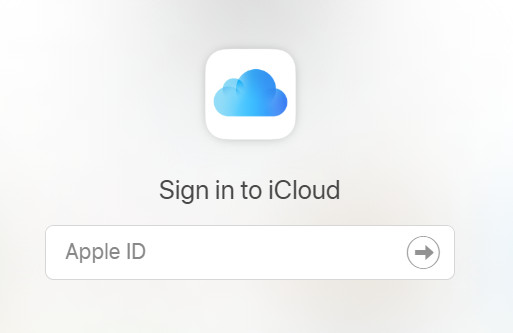 Step 2: Click on Text Messages (if you haven't backed up your texts, you won't find this option) and search the messages to find the ones you need
Step 3: Open your profile from Settings on your iPhone, and then select iCloud (Before the next step, turn off your text messages)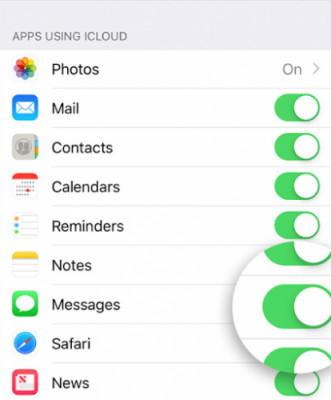 Step 4: There should be a pop-up on your screen where you should press Keep on my iPhone.
Step 5: Turn the text messages back on and tap Merge.
With these steps, you should be able to retrieve and track text messages on the device.
How to Restore Deleted Text Messages with iTunes or Finder Backup
Whether or not you backed up your messages to iTunes on Mac or PC, or Finder on macOS Catalina, you will be able to recover your data quickly.
When you connect your iPhone to the computer, you're already synced automatically with iTunes. However, you will still need to open the Finder manually.
Find the iPhone icon on the left side (either alone or in the drop-down menu) and click on it.
If you can't click on Restore Backup immediately, → click on This Computer to enable it → to click on Restore backup.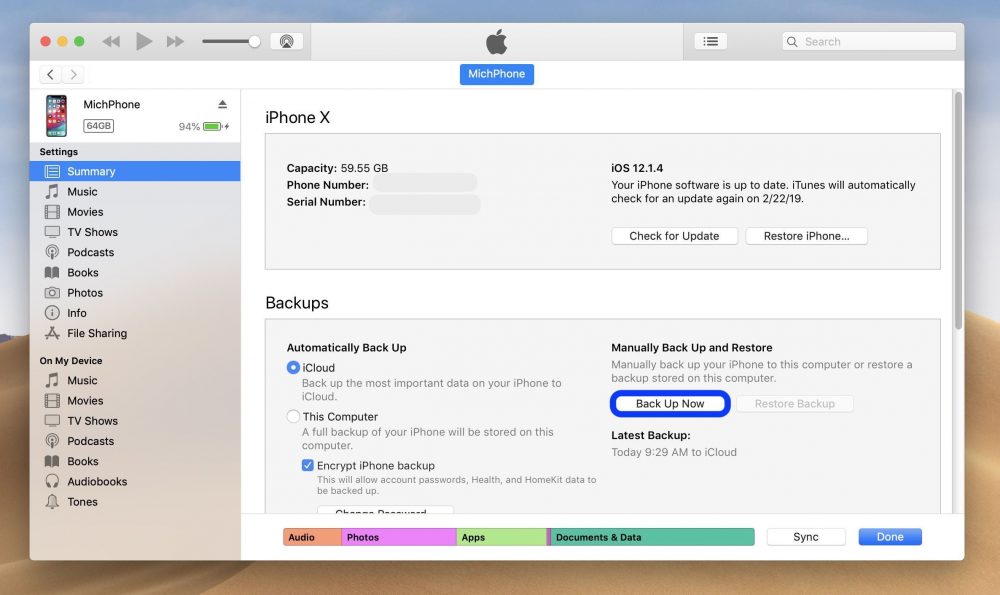 It will take a few minutes for the process to complete, but your iPhone should be restored with all the previously deleted text messages and other data. This is an effective iPhone hack to see deleted messages.
Can You Recover Deleted Texts on iPhone without Backup?
Yes, you can recover deleted texts on iPhone without Backup. You'll need Tenorshare UltData or Dr. Fone toolsets to scan your iPhone for the deleted messages. Only after then, you can select messages or iMessages to restore.
How to Recover Old Messages with Third-Party Apps
Keep in mind that some of these apps might require additional payments.
How to Recover Deleted iMessages
There are plenty of available apps to help you recover your texts, but not all of them are worthy of your time. Luckily, you won't need to ask yourself "how to recover deleted iMessages?" anymore because we have made your job easier by selecting the top two apps for iOS devices that will help you retrieve your old iMessages.
WonderShare Dr. Fone
Dr. Fone carries the title of the first iPhone data recovery software, making it the ultimate app on the market.
WonderShare Dr. Fone is available for several iOS devices:

Moreover, you can recover not only your texts, but also other data, such as photos, music, contacts, and so on. You can recover your data in three ways — directly from the iOS device, iTunes backup files, or iCloud backup files.
Launch the app → connect your iPhone → select the file types you would like to recover.
Tenorshare
Tenorshare UltData promises a 100% recovery of your lost files, so you might want to take them up on their offer since they also provide a free trial.
You can select one of the three possible ways of restoring your data, including direct recovery from your iOS device, iTunes, or iCloud backup recovery.
All three methods work in the same manner → connect your device →  start the scan → preview the lost data → recover the files.
There is an abundance of other features you will get with Tenorshare: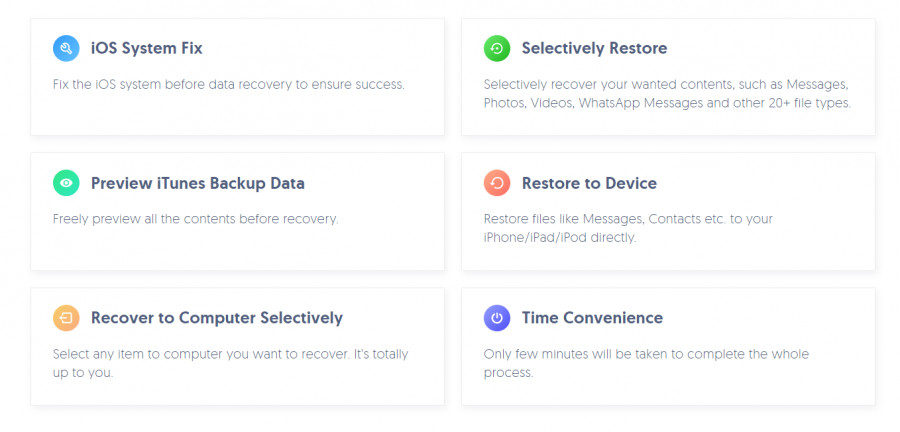 How to Find Old Text Messages on Android
Unfortunately, Android users can lose their text messages and other files. Not all users remember to back up their data, so third-party apps are there to jump in and help.
Let's take a look at the two apps that will help you retrieve your texts.
WonderShare Dr. Fone
Dr. Fone is the first Android data recovery software in the world, with the highest success rate of restoring data in the industry. It's compatible with over 6000 Android phones.
No matter what data you've lost, you will be able to restore it from either the Android internal storage or the Android SD card.
What's excellent about Dr.Fone is that you can pick which files you want to restore, so you can choose to save only the most essential texts and not all of them.
Step 1:  Connect Your Android Phone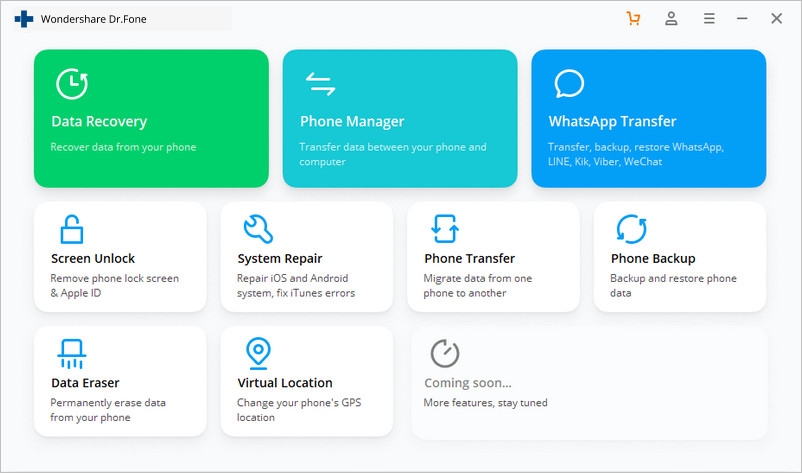 Step 2: Select file types to scan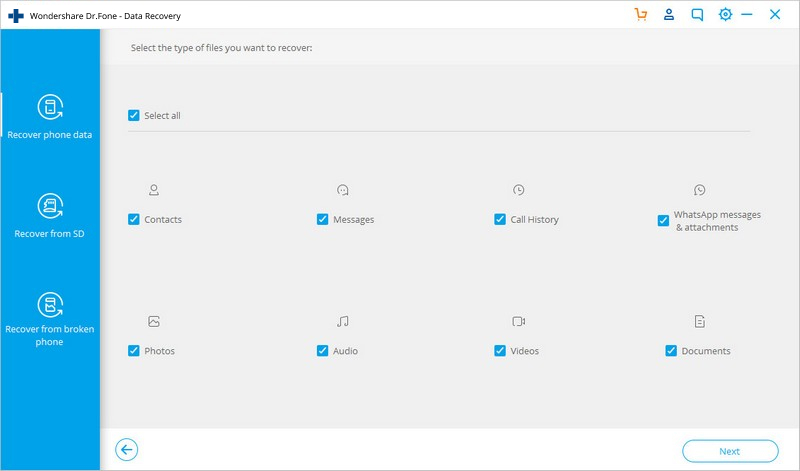 Step 3: Preview and recover deleted data on Android devices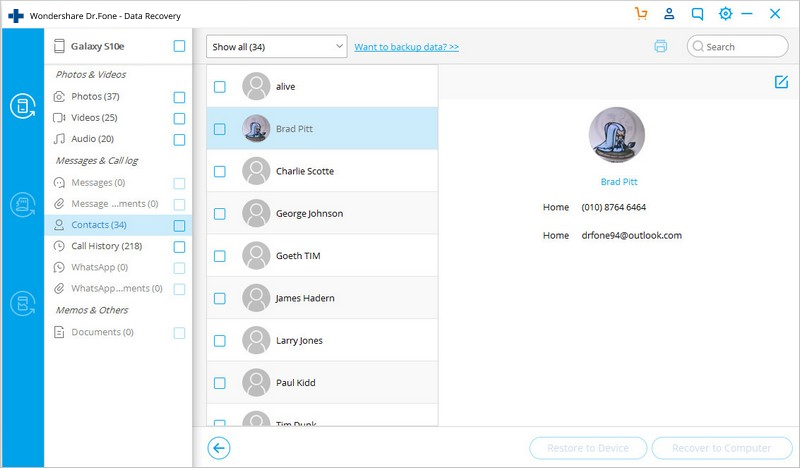 Tenorshare
Tenorshare for Android has been recently updated, so, in addition to recovering text messages, you will be able to recover app messages from specific phones.
Tenorshare allows you to preview individual files before you restore them so that you can select only the necessary texts and data.
Step 1: Connect your Android device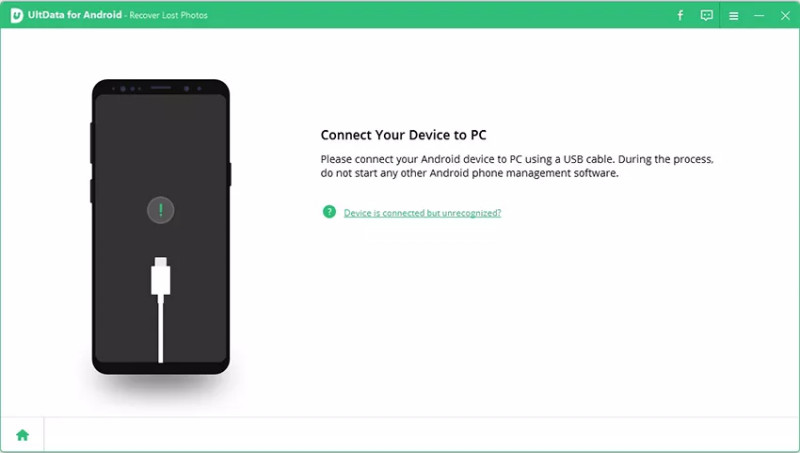 Step 2: Enable USB debugging
Step 3: Start scanning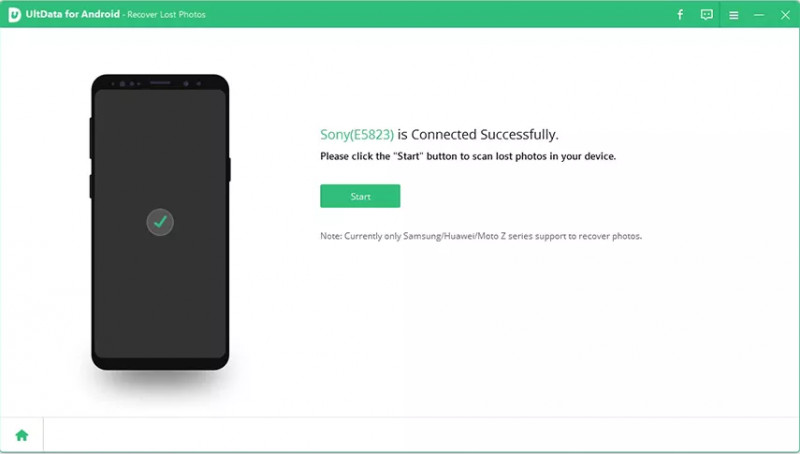 You won't need to root your device , as the app is compatible with more than 6000 Android phones.
Retrieving Old Text Messages By Calling Your Cell Phone Provider
If none of the methods above worked for you, and you're still wondering how to pull up old text messages you could go back to basics and call your cell phone provider.
Ultimately, not all companies keep records of your old text messages, but some of them do.
Retrieving messages by calling your provider might be the easiest way to get them back, but it hasn't worked for many people.
How to Recover Deleted Text Messages from Verizon Account?
Verizon provides various options you can use to recover deleted text messages, including:
Technique #1: Use Verizon Cloud

You have two options when using Verizon cloud to retrieve old messages –
On the Website 
Access your Verizon account, and then click on Add – ons & apps. Then locate the Verizon cloud section.
Click on the Manage Add-on, which sits on the Verizon Cloud Section. Finally, click on the Access Verizon Cloud section on your device.
Click on the Verizon Web portal, which you shall find on the Access My Cloud part. Next, proceed to the 'How to Access Verizon Cloud' page.
Here is where you should now find your contacts. Click on Settings > Trash > Media > Contacts. Finally, choose the specific message check box that you want to restore to your device.
Click on the "Restore" button, and confirm that you want the phone to retrieve trash content.
Through the App
 Access the Verizon App on your device and choose the navigation menu on the top left section.
Next, choose Settings > Tools > Content Restore.
You then have to choose the specific SMS files you want to restore by clicking on the checkboxes.
Finally, choose your preferred period for SMS restoration, and click ok.
Try the Verizon Messages Application
The Verizon app to track deleted texts can also work well for this process, and the steps can include:
Download and install the Verizon Messages App. Access the app and click on the menu item on the top left section.
Choose the Setting > Account function, and finally select the "Restore SMSs function."
Once you are through with this process, choose the "Restore from SD card" function. Doing this will make it easy for you to access your preferred backup function.
Bear in mind, though, that this only works for personal accounts. If you're trying to read someone's messages you don't own the device, this method won't work – but we have a separate guide on reading messages without installing software.
How to Retrieve Text Messages from T-Mobile?
The T-mobile app also has an option for retrieving text messages. However, it only works for Android devices, and the steps include:
Start by backing up your data by clicking on the home screen to access user apps.
Click on Settings > System > Backup.
Then, activate the "Back Up to Google Drive" function to store your SMS alongside other delicate phone data.
Once this process is complete, you will access the data back up once you access your Google Drive account once again.